BrewDog AGM 2018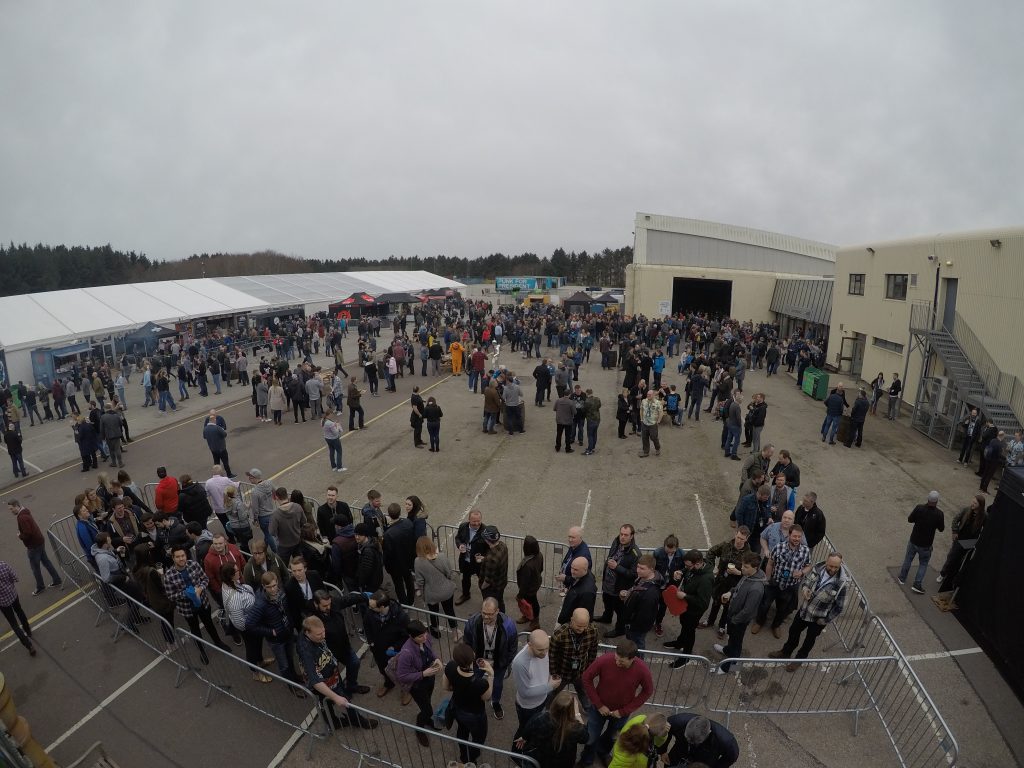 Now the hangovers have eased off and we've all recovered for another year, it's time to reflect on Annual General Mayhem, where diehard Equity Punks descend upon Aberdeen for the annual BrewDog AGM. In total, around 8,000 attended for a day of good beer, good music and an all-round good atmosphere (oh, and for some actual BrewDog business updates too).
This was my third visit to the BrewDog AGM, and once again it didn't disappoint. We headed up to Aberdeen from Leeds a day earlier than usual to give us chance to get settled in and arrive early and refreshed on Saturday morning.
After a half hour bus ride from Union Square, we arrived at the AECC - the now de facto home of the AGM itself. I'd say our bus was roughly 90% full of Punks all making the same journey. To say we'd arrived earlier than usual the venue was already full, however, the queues at the entrance went down rapidly.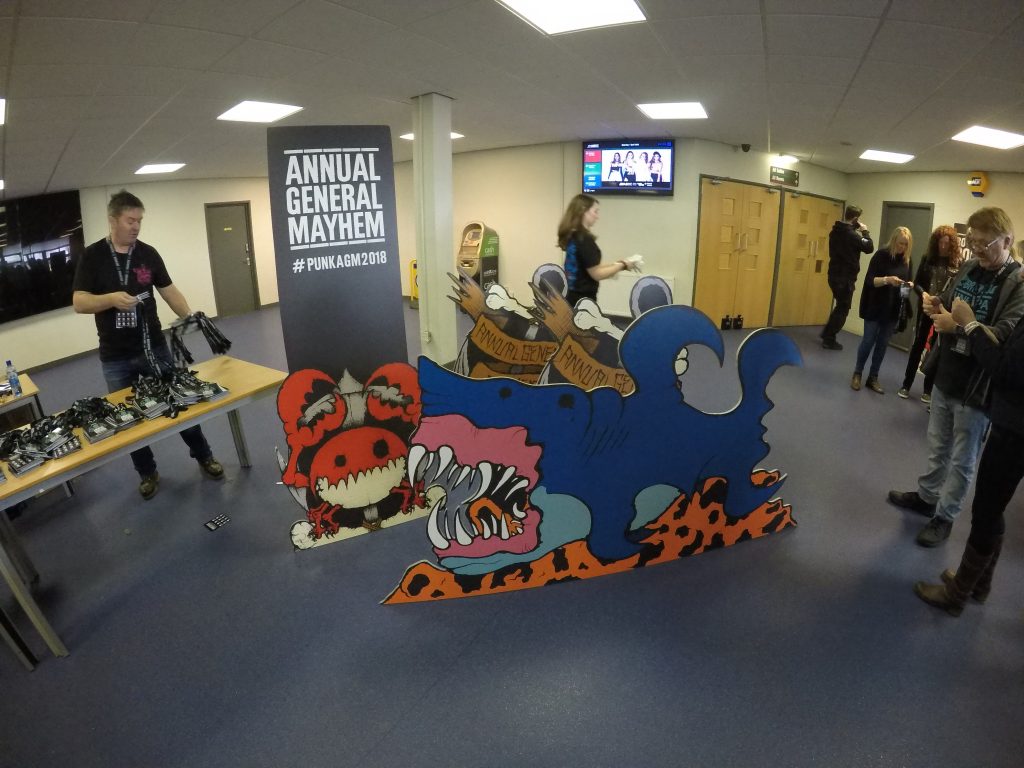 We were given the usual wristband on arrival, and also this year a lanyard which had our beer tokens on a perforated sheet at the back - a nice touch! As soon as we were in the venue it was a case of finding our bearings and which bar was where - handy for getting those rarer brews in before selling out.
My first beer was a half of the Small Batch: Lemon Zephyr, just in time to take our seats for the business update. Having never seen one before, I thought it'd actually be fairly boring, but James and Martin made it more like a stand-up comedy show, gags and complimentary video presentations included.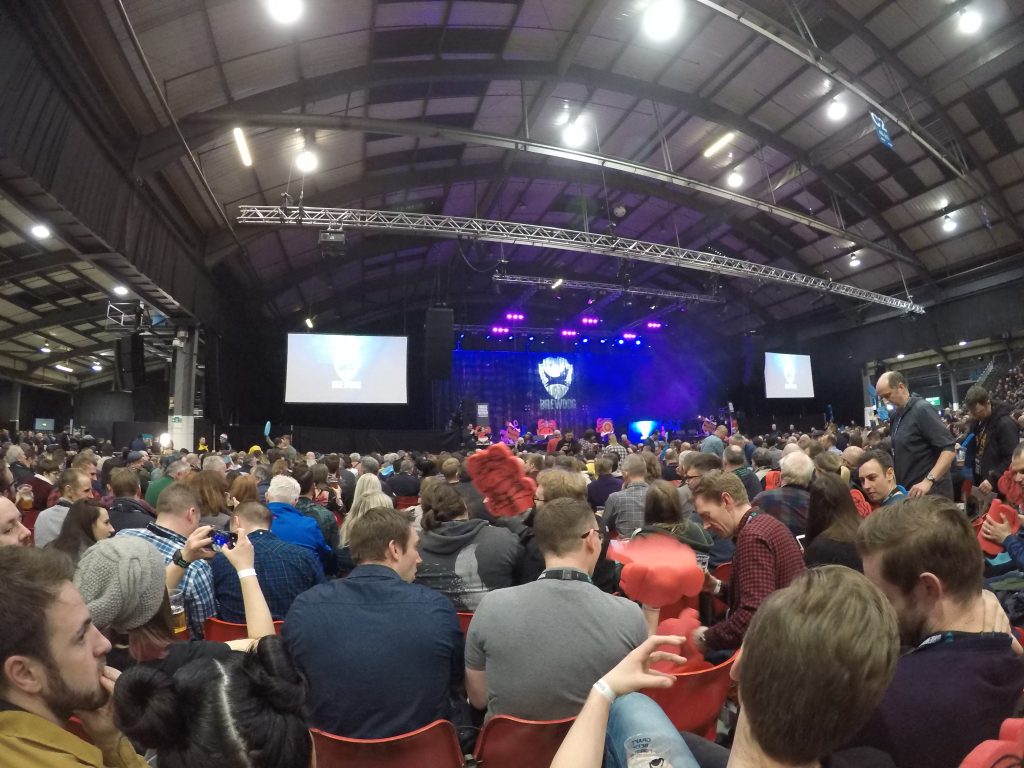 So, the business update...
Of course, there was going to be some mention of the Pink IPA fiasco. They admitted it hadn't gone down as well as hoped, but this is BrewDog we are talking about, built upon controversial marketing, and I doubt it'll harm their reputation at all. I was also extremely shocked to hear that the latest marketing campaign to give away one million pints had only managed to shift 60,000 pints. Who doesn't want free beer!? (However, I still haven't claimed my own free pint - it feels almost wrong to when already an EFP).
Aside from that was better news. Both the Columbus and Australia breweries on track, plenty of new beer announcements, new bar plans, winning the Elvis Juice legal battle, purchasing the Draft House chain (as well as giving EFPs discount now in those bars, winning!). Plenty of signs that BrewDog continues to grow at a rapid pace whilst also keeping excellent beer and appreciation for both their staff and shareholders as their primary focus. Also, the Unicorn Fund (announced last year) is doing great things and makes me proud to be a part of a company that not only makes a profit but also gives a substantial amount away for good causes.
(You can see the full PowerPoint presentation of the business update here).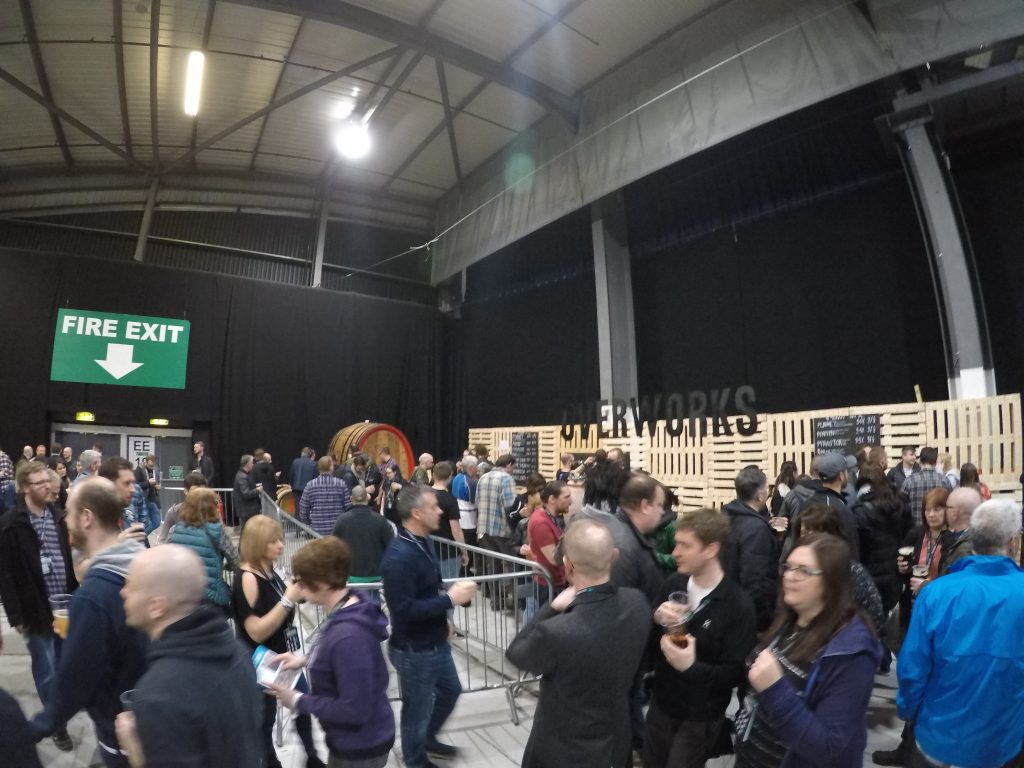 We headed over to the Overworks bar, where as well as being the first to sample these fantastic new sour brews we also had the chance to sign a massive Overworks barrel (actually, there seems to be a lot of signing taking place across the AGM every year!). I tried the Mariangela, Punnet and Rhus, all very positive of what is to come from BrewDog's latest venture. I'm now very much converted to sour beer after avoiding it and sticking to what I know in previous years.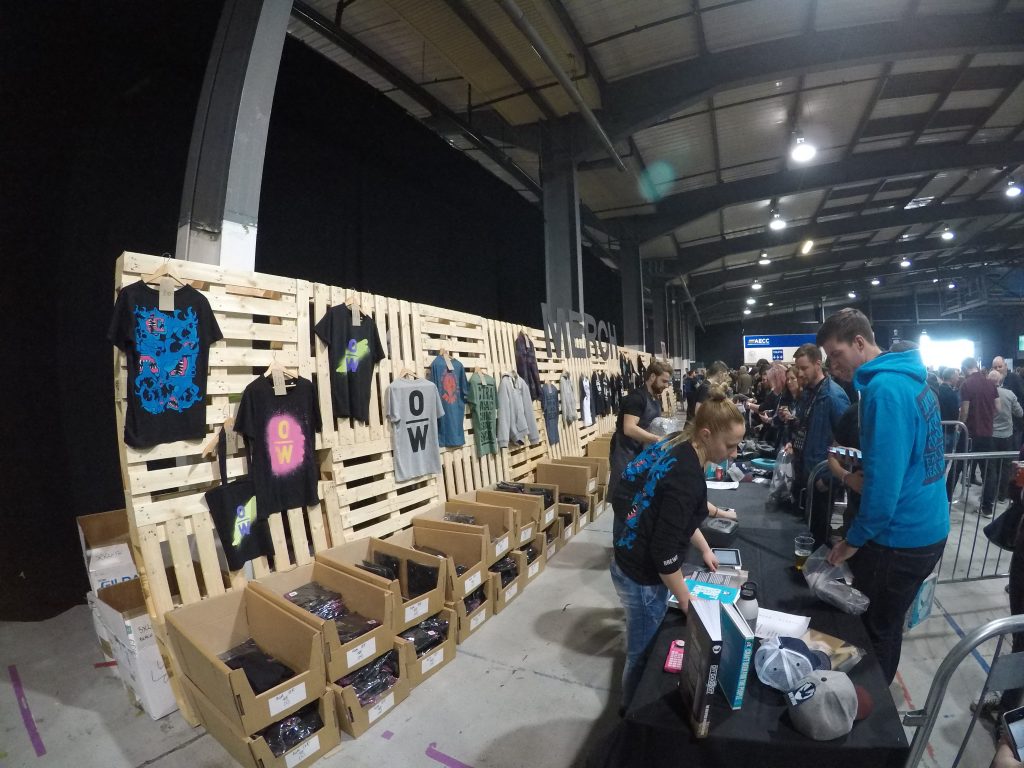 Next, to the merch stand. I'm always really happy with the merch that BrewDog has on offer and picked up one of the Equity Punk tees for a tenner. Reasonable. It was also an opportunity to get yet another stamp in the Intergalactic Beer Visa, with a special AGM 2018 badge on offer. Also on show was the new Fanzine offering, exclusive to Equity Punks and just £11 for three exclusive beers delivered right to your door every fortnight. Yet another example of the increasing number of perks on offer for shareholders. I can't wait for my first batch to arrive shortly!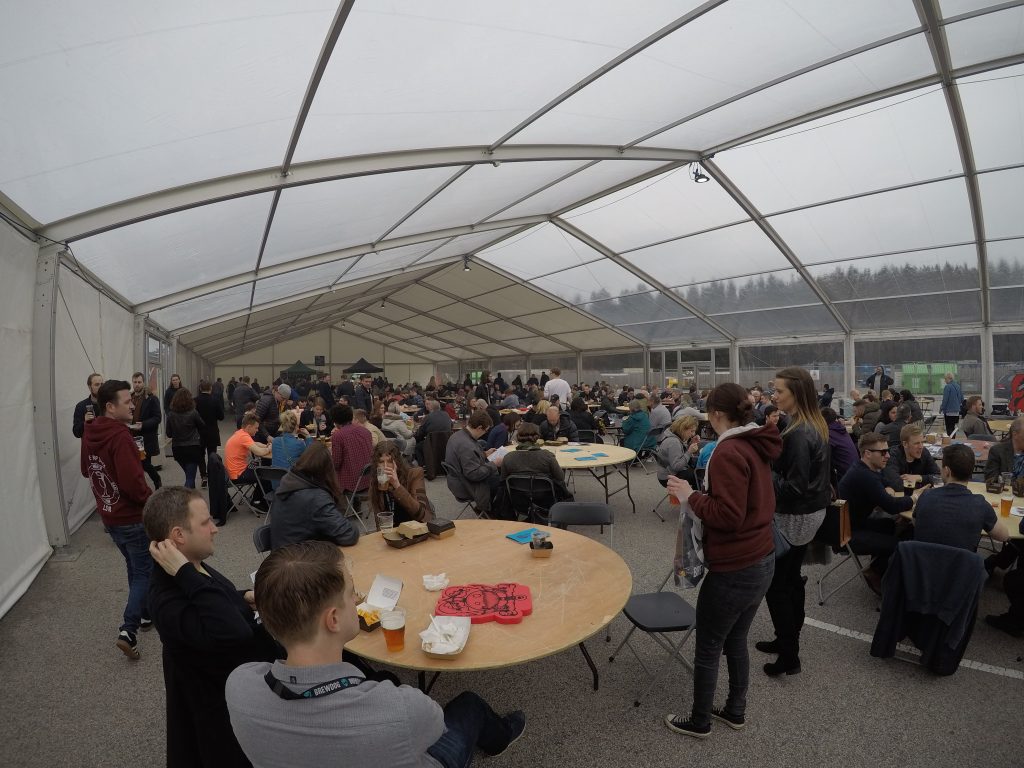 Outside the venue, as usual, were a number of food offerings and a massive heated tent. This was present last year but had been moved over to one side to allow more space. This seemed to work well and stopped too much crowding. I had a MooDog from AGM regulars Pieminister and it did a great job of setting me up for what I came for - more beer! I grabbed a Hazy Jane from Truck Norris and it was on form. This perhaps due to the style could well be one of my favourite BrewDog beers when available.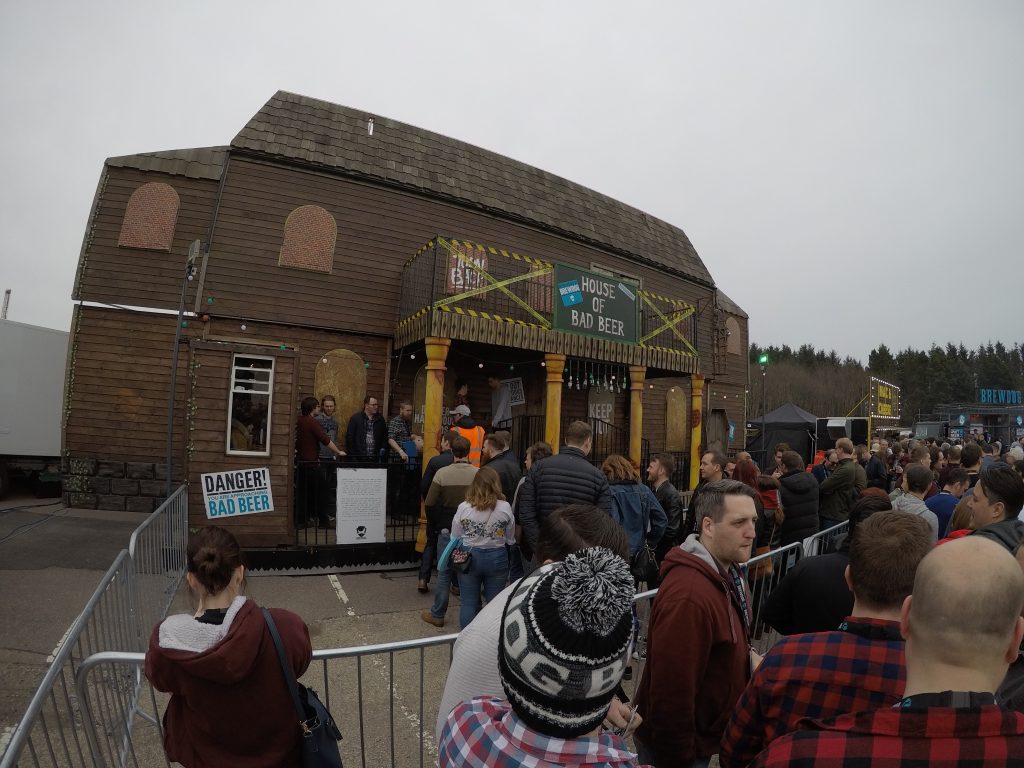 A new addition outside was the House of Bad Beer. Intrigued, we had to take a look inside. After a queue of around quarter of an hour, we managed to get in. Basically, it's a quick 5-minute tour in the dark of the horrors of awful beer. Something you'd expect to find at a fairground, but a quirky little free attraction which was pretty different, and it seemed to go down quite well.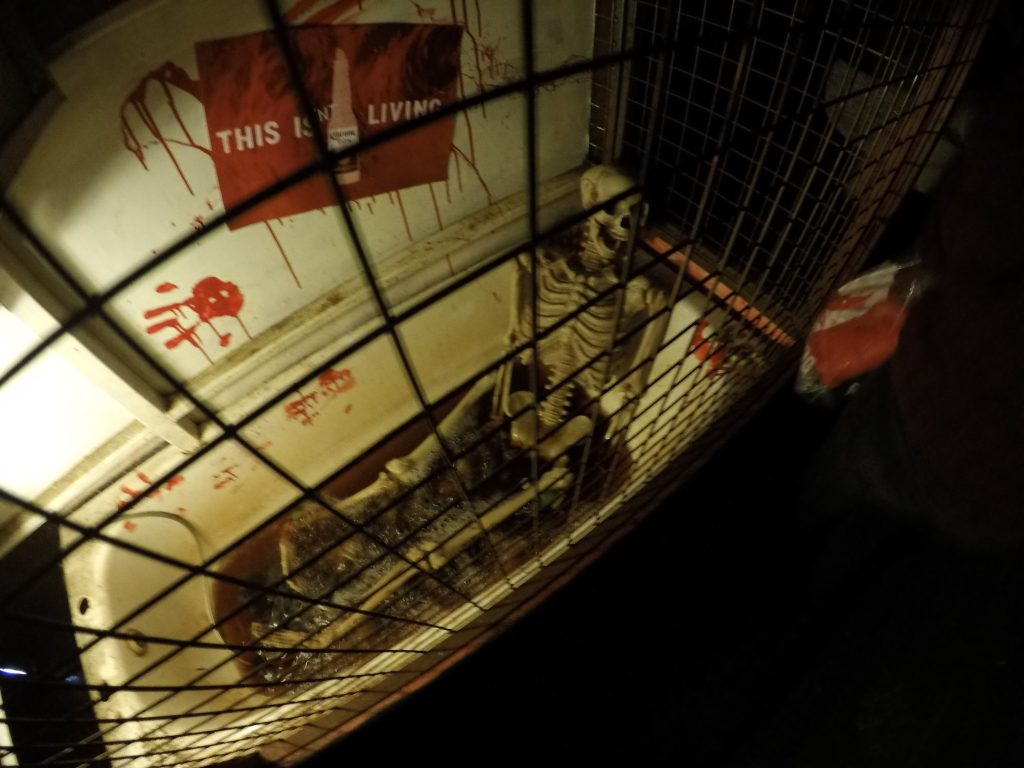 We headed over the bridge to the other side of the venue. Just as lively, we found the other bars we'd been waiting to get to. I had a Sunglasses Indoors and a Saturated In Simcoe from DEYA (which I missed from my Hop City visit), both being true to DEYA form, but the latter possibly being the beer of the AGM this year for me.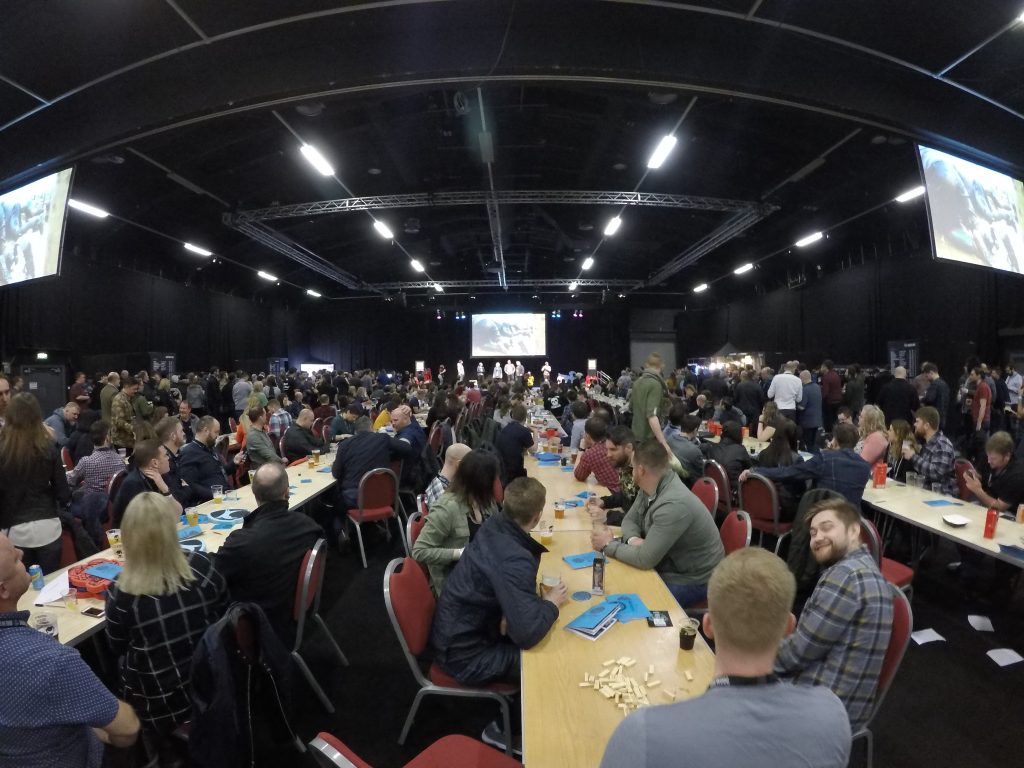 Due to drinking commitments, the afternoon bands are always usually missed by us. With 10 bands on the line-up however it makes the AGM very similar to your typical small music festival, except this one has much better beers and is cheaper. We did manage to catch AGM favourites Twin Atlantic and also Maximo Park. With the amount of beer consumed the atmosphere was now lively and loud. Great stuff!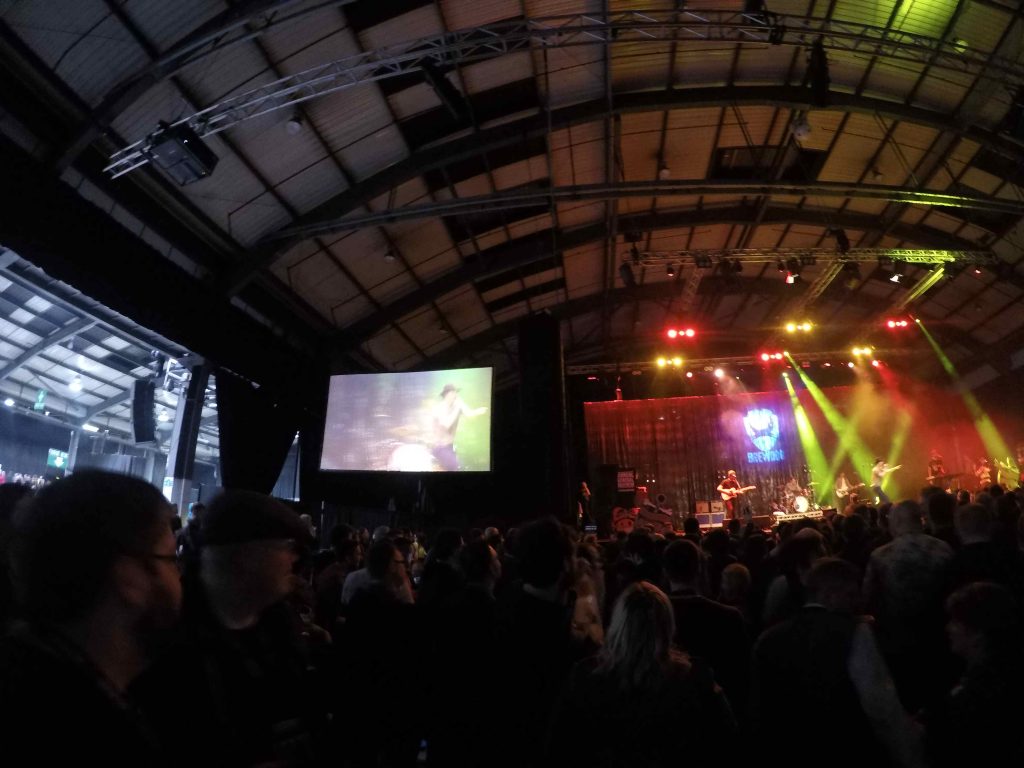 Once again it was another great day for beers, music and chatting with likeminded Punks. From BrewDog's own stats there were 84,250 beers, spirits and ciders poured - now that's a LOT of alcohol! The event could do with having its own shuttle buses back into Aberdeen as the bus queues were their usual lengthy self. This was the only downside of the day though. I'll hopefully be making the journey back again next year for number 4.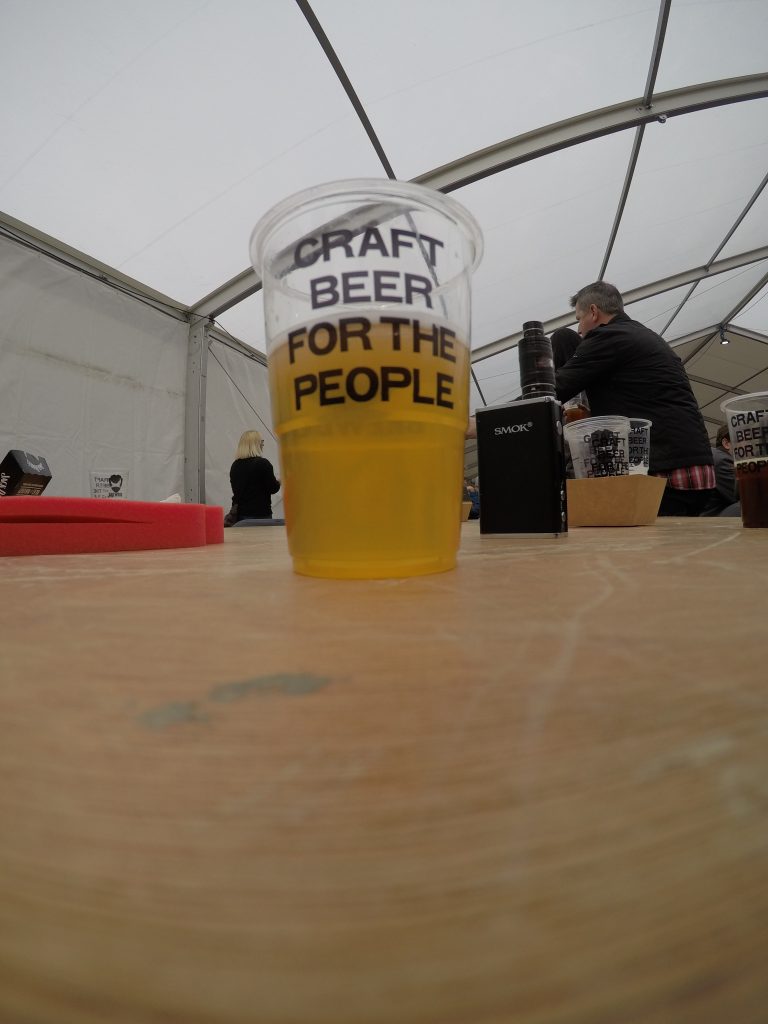 Equity for Punks V is still open for non-punks to take advantage of purchasing shares, allowing them to attend future AGM events, as well as receive EFP perks.