A Trip to BrewDog HQ
Home to everything BrewDog, their headquarters and original brewery located in Ellon also contains their DogTap bar and more recently the Overworks sour beer facility.

Located at Balmcassie Industrial Park in Ellon is the home of BrewDog. Just a half hour bus ride from Aberdeen, we made the trip last year and again this year whilst up from Leeds for the yearly tradition of the AGM.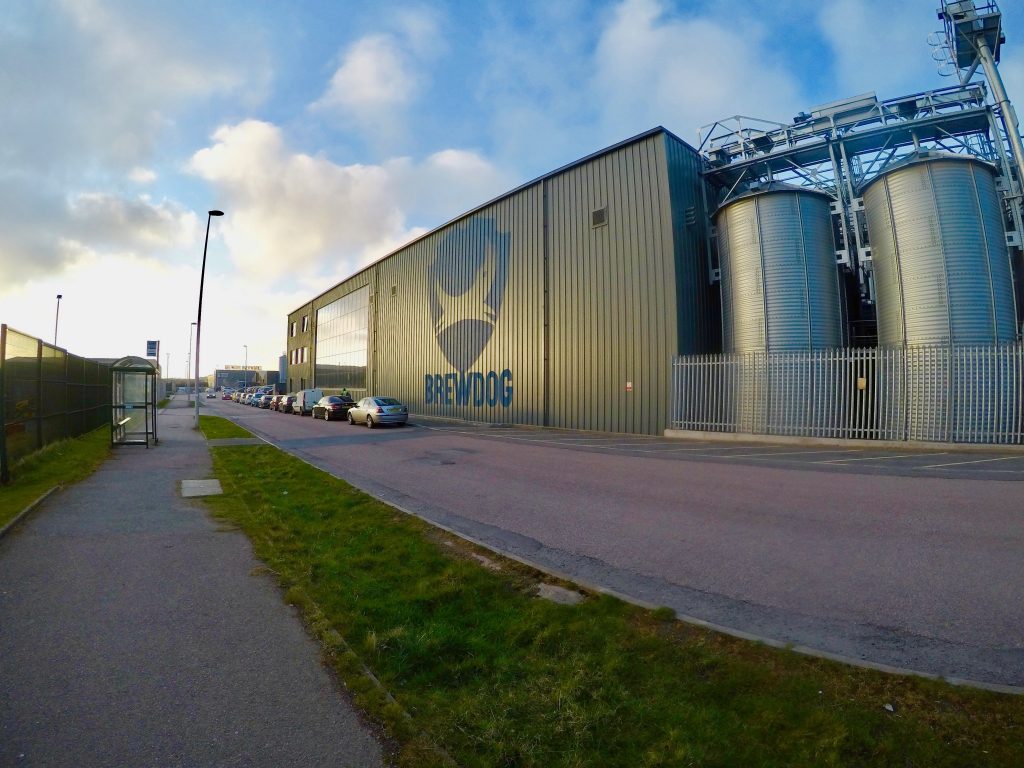 It's about a 5-minute walk from the bus stop opposite Tesco to BrewDog HQ. With a recent expansion into the vacant unit next door, BrewDog's presence here seems to be ever-expanding.
Overworks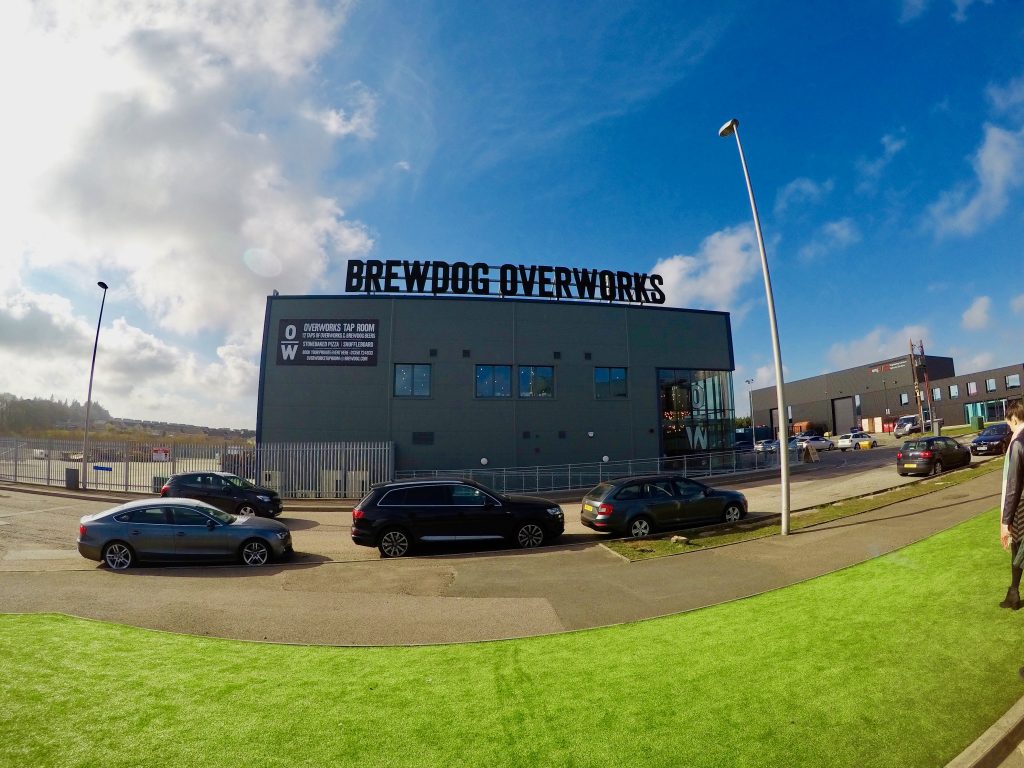 First up we headed to Overworks. Having missed visiting last year due to only just opening this year we were determined not to miss out again. Set in a purpose built unit this is where BrewDog's sour beer magic happens. Headed by Richard Kilcullen (formerly of Wicked Weed), Overworks has been pushing out some groundbreaking beers since launching last year.
Inside the entrance, you're greeted by a scale LEGO model of the Overworks facility itself, as well as an impressive light array over an imposing O/W logo. As soon as we walked inside we were hit by the smell of spontaneous fermentation, which was delightful!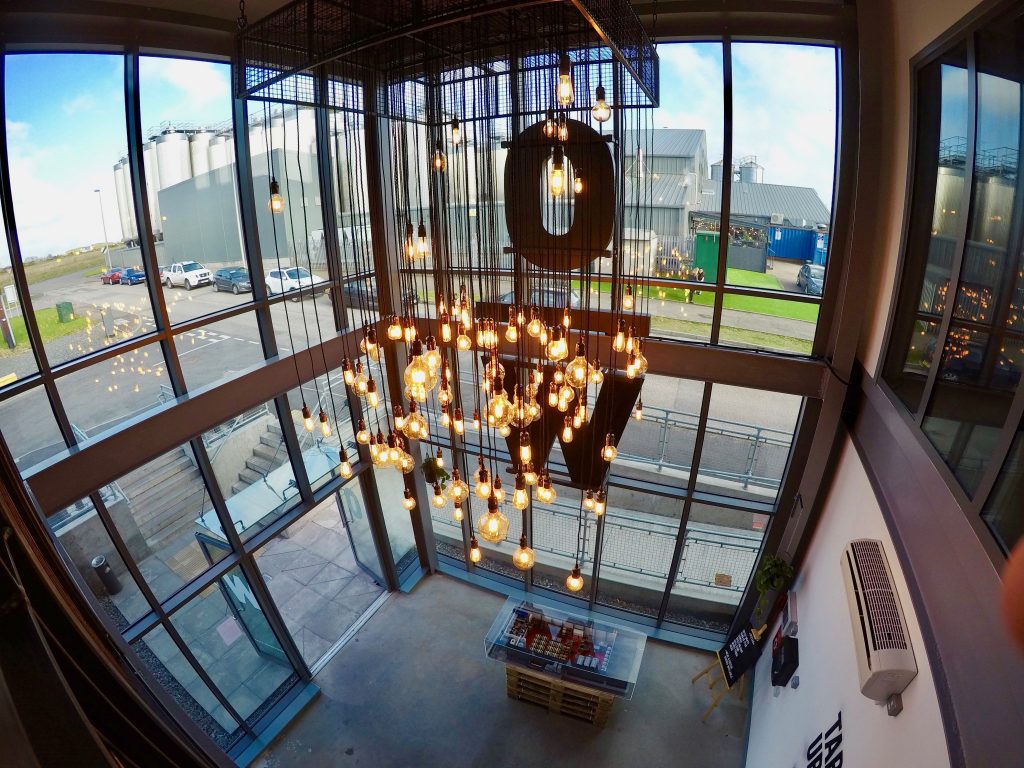 The actual bar is on the first floor. With plenty of seating available and a bar dominated by sour beer, this is a mecca for sour beer lovers. The beer fridge was stocked with nothing but fresh bottles of Overworks. Don't worry though, there's a small selection of standard BrewDog beers available if you're after something a bit less funky. There's even a Shuffleboard if you fancy a quick game.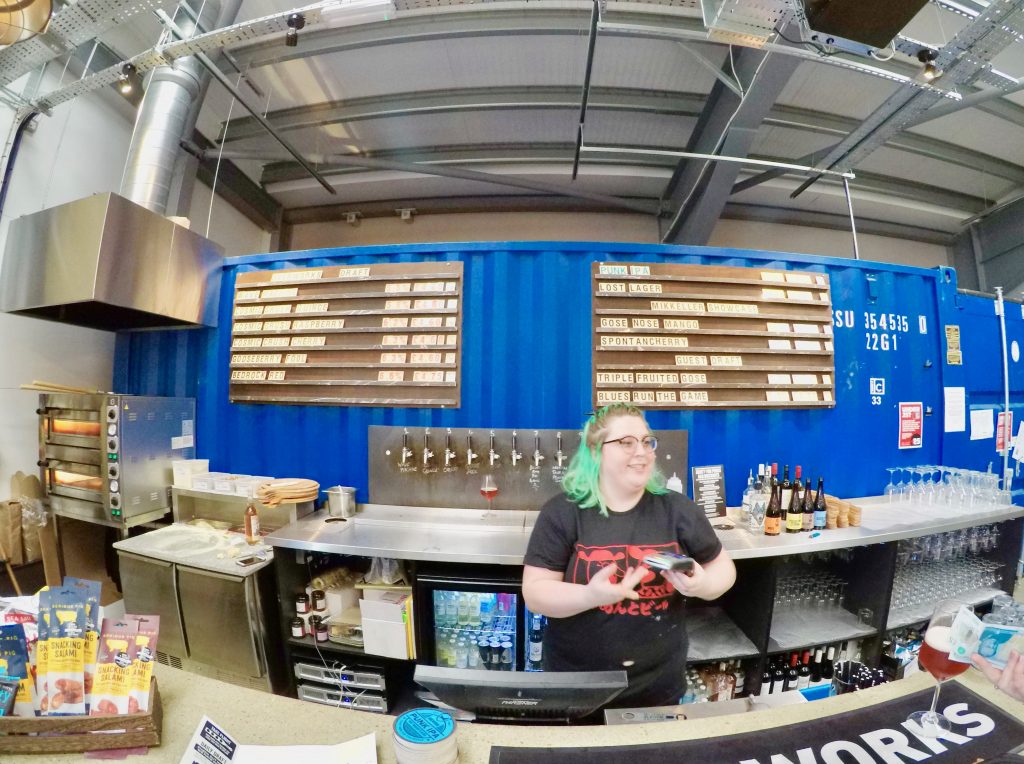 The Cosmic Crush range hasn't failed to impress. I've had these from my local BrewDog bars as well as in bottles at home, but nothing is better than one fresh from the source. The Cosmic Crush Raspberry was just as great as the others I've already had from the series.
Over the AGM weekend this year BrewDog had a Mikkeller showcase on, which extended to Overworks tap as well. As one of my other favourite breweries I went for the Gose Nose Mango. It was good, but I just felt I couldn't rate as high as the fresher Overworks beers on here.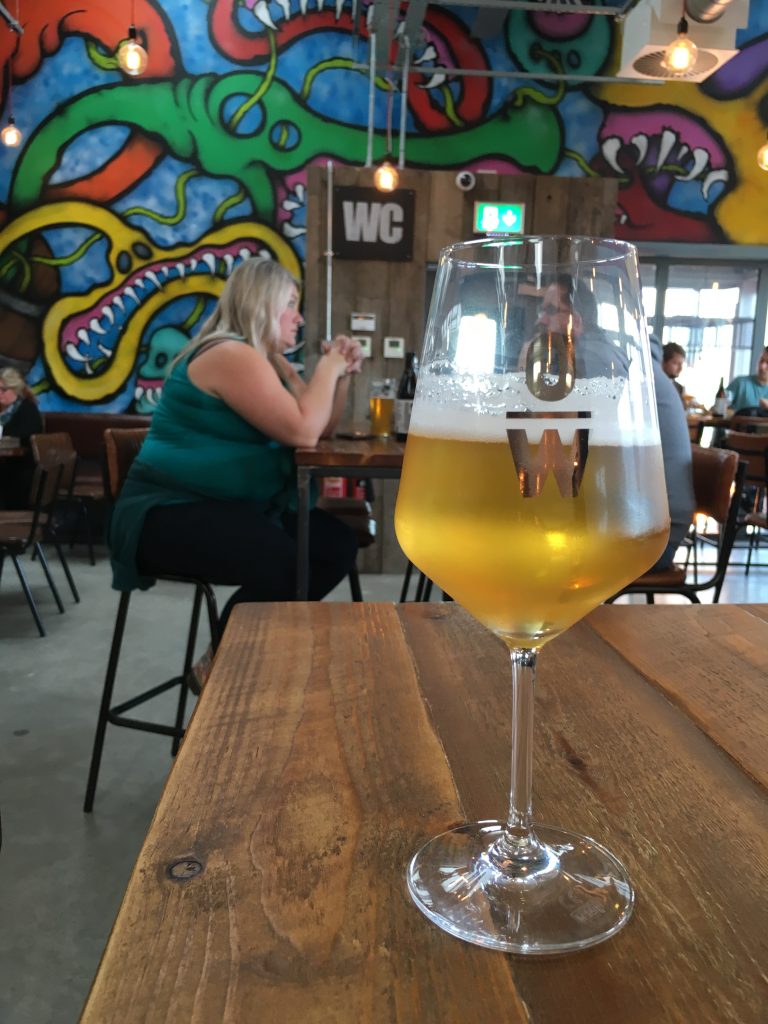 The final beer in here was another Overworks (of course!). Bedrock Red is everything you'd expect from O/W, fruity, super sour and purely amazing. This was a definite 5 out of 5 beer!
From up here in the tap room, you can look over the barrel storage area, which was crammed with a huge amount of freshly fermenting beers. It reminded me a little of our visit to Cloudwater the other week, but on a much bigger scale.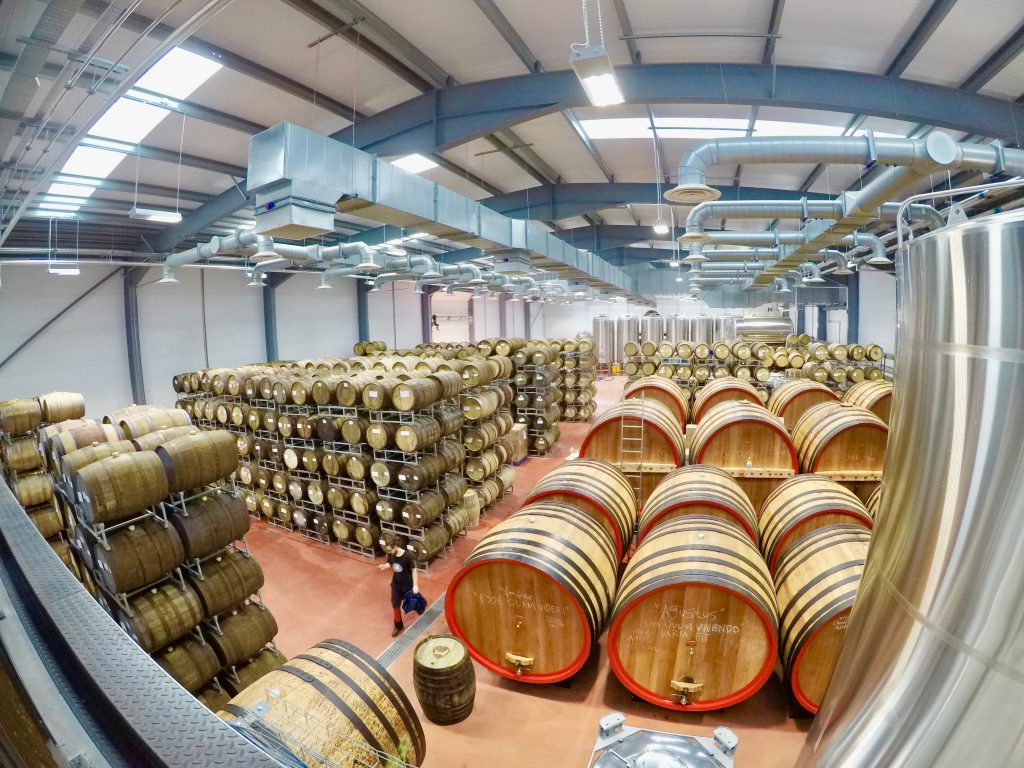 DogTap
Next up we headed over the road to DogTap. Where else can you walk a short distance from one BrewDog bar to the next? This was our second visit to DogTap, and always a favourite for the freshest BrewDog beer you can physically get.
We decided to grab food whilst here. Standard BrewDog food offerings are available much the same as their other bars, including pizza and burgers, at reasonable prices as usual.
I went for a Lost Lager first - not my usual choice, but I wanted to see if this tasted any better than I've had it before being super fresh. It was slightly better I'll admit, but for BrewDog, I think I'll stick to my IPAs instead.
It seems to be a tradition now that when in DogTap I grab a Punk IPA, again to see how much it compares after being distributed. My tastebuds may have changed over the years from when this used to be my favourite beer, but it's still a good one and deserves its place as BrewDog's flagship beer.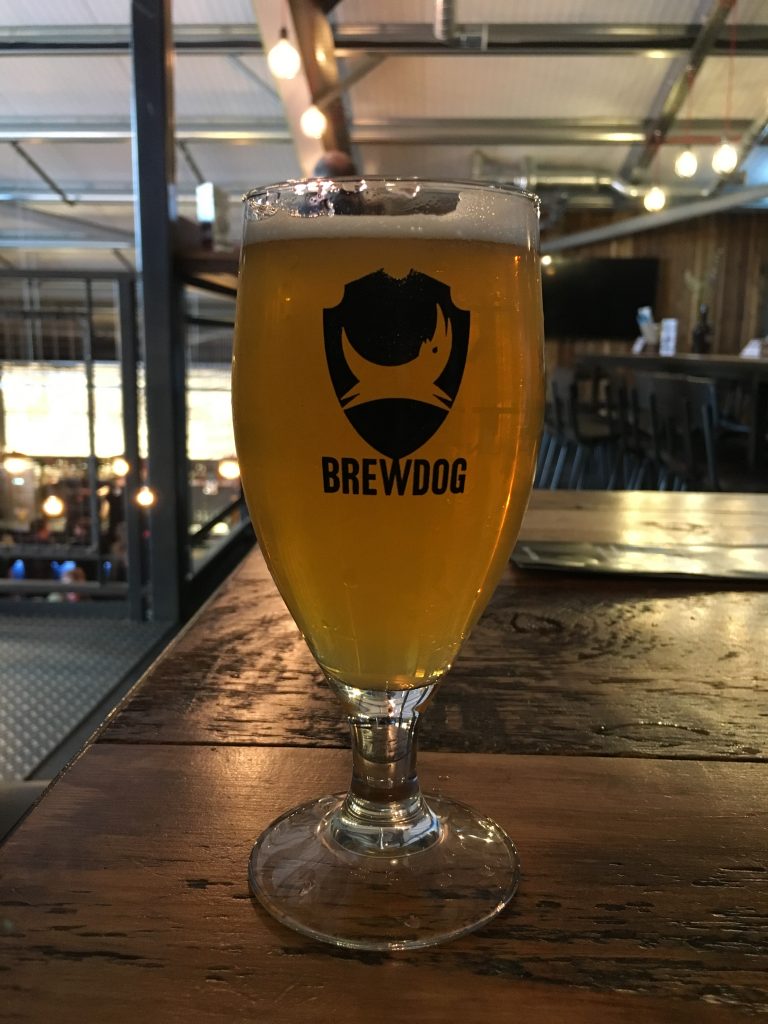 You can see into the brewery from a window upstairs, however it'd probably be better to arrange one of the brewery tours BrewDog offers if you want to have a proper nosey around the place. You can get one free of charge if you're an Equity Punk (except during AGM weekend).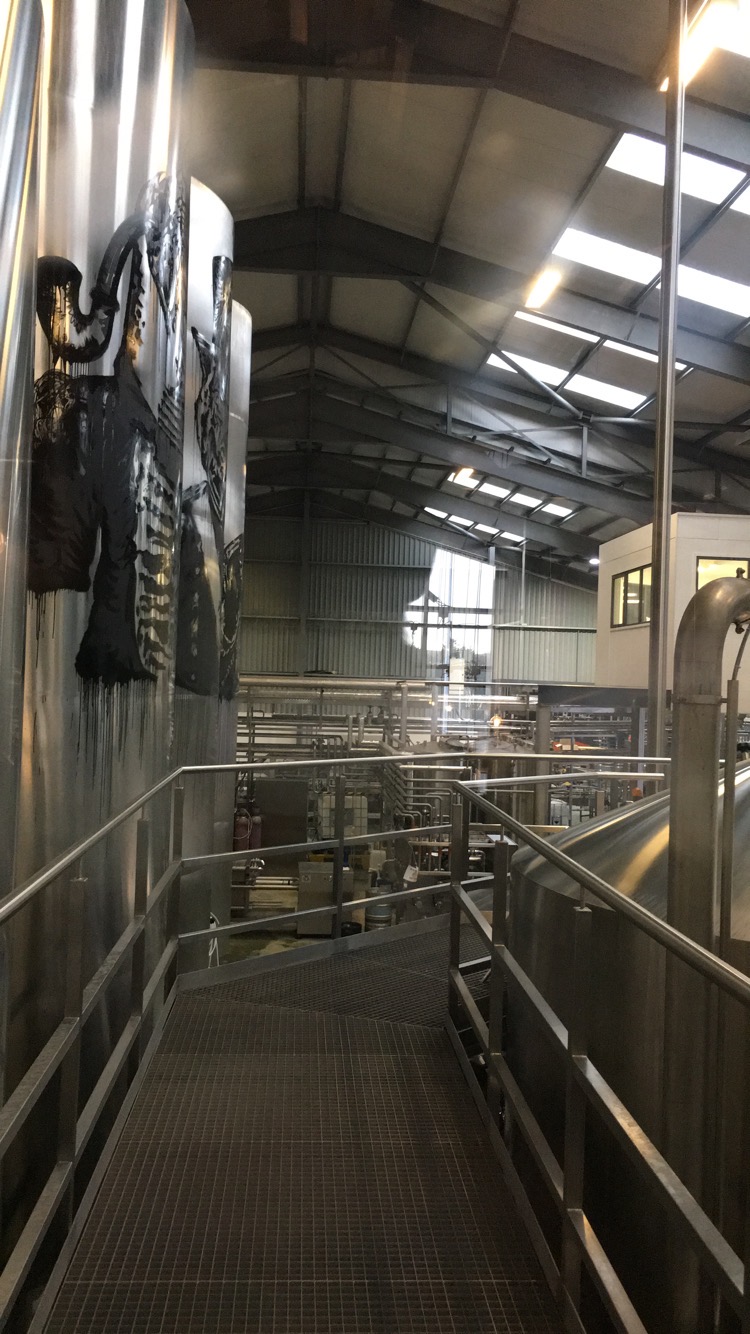 There's also a smaller brewing kit within the bar itself, more than likely for some of the small batch beers that BrewDog still produce.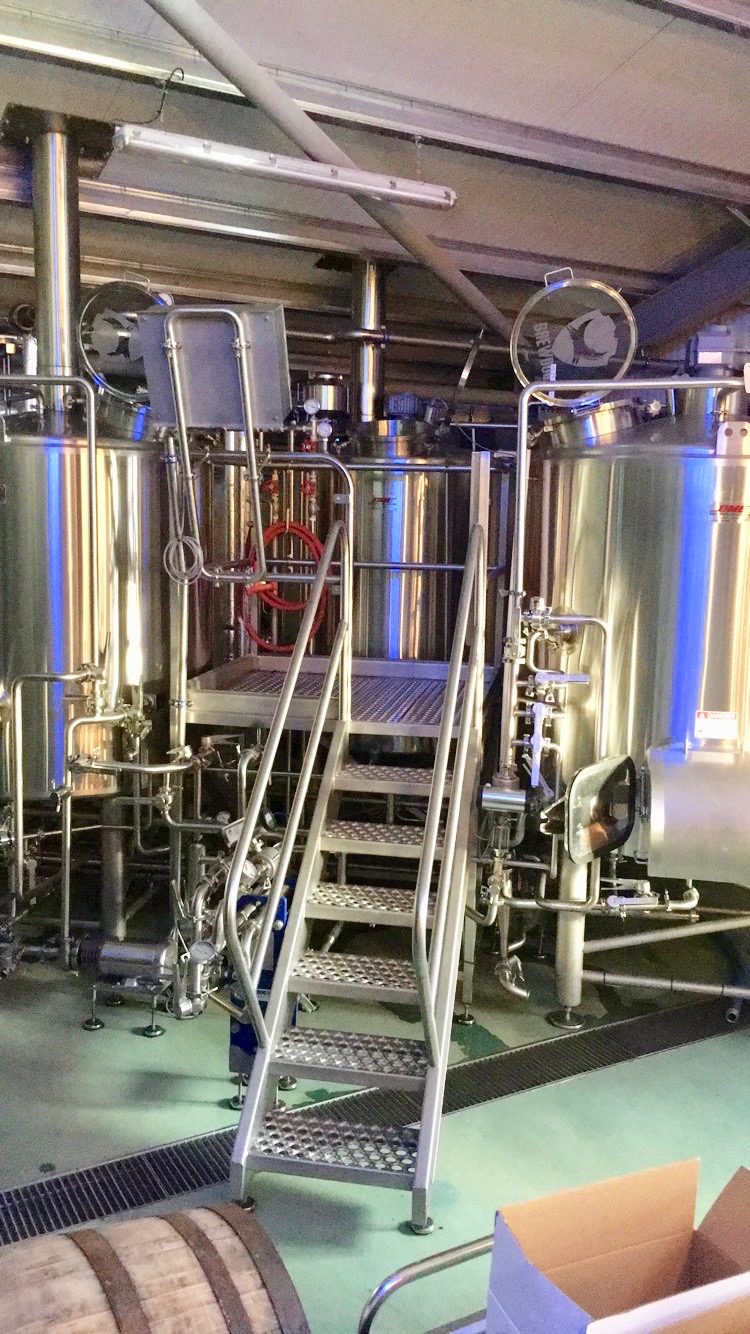 So with our Ellon visit over for another year, it was back to Aberdeen on the bus to check out some of the bars on offer around the city.