A Visit to Cloudwater Brewery Tap Room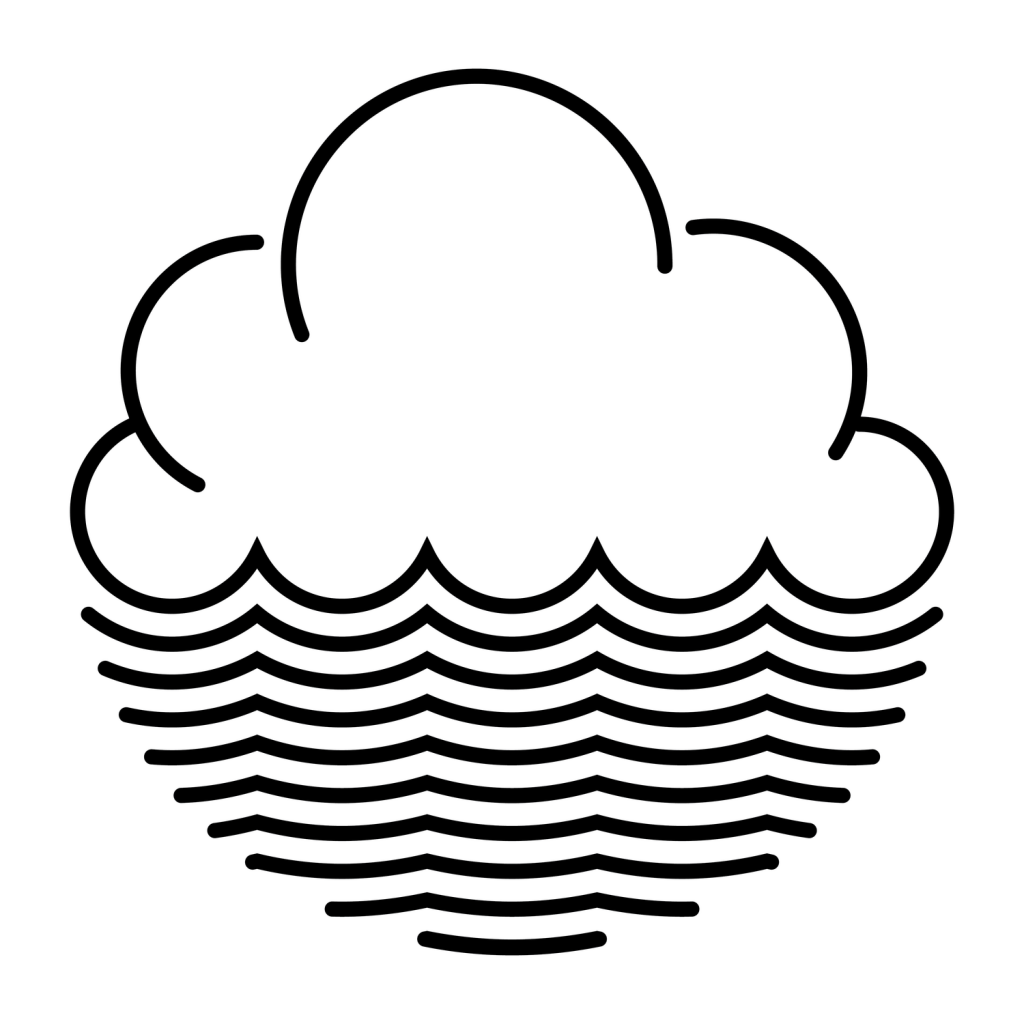 Whilst having some free time in Manchester we decided to pay Cloudwater a much overdue visit. Their taproom venue is located in the unit next door to the actual brewery. If you haven't ever visited before you may struggle to find the place, being in an unimposing warehouse unit with only the infamous Cloudwater logo on the door.
Inside is a different story, however. On the ground floor, you'll find a vast array of Cloudwater merch and fresh beers (which are stored super cool in a walk-in fridge at the back). I definitely wanted to take some fresh Cloudwater home with me, but priorities first, to the taps!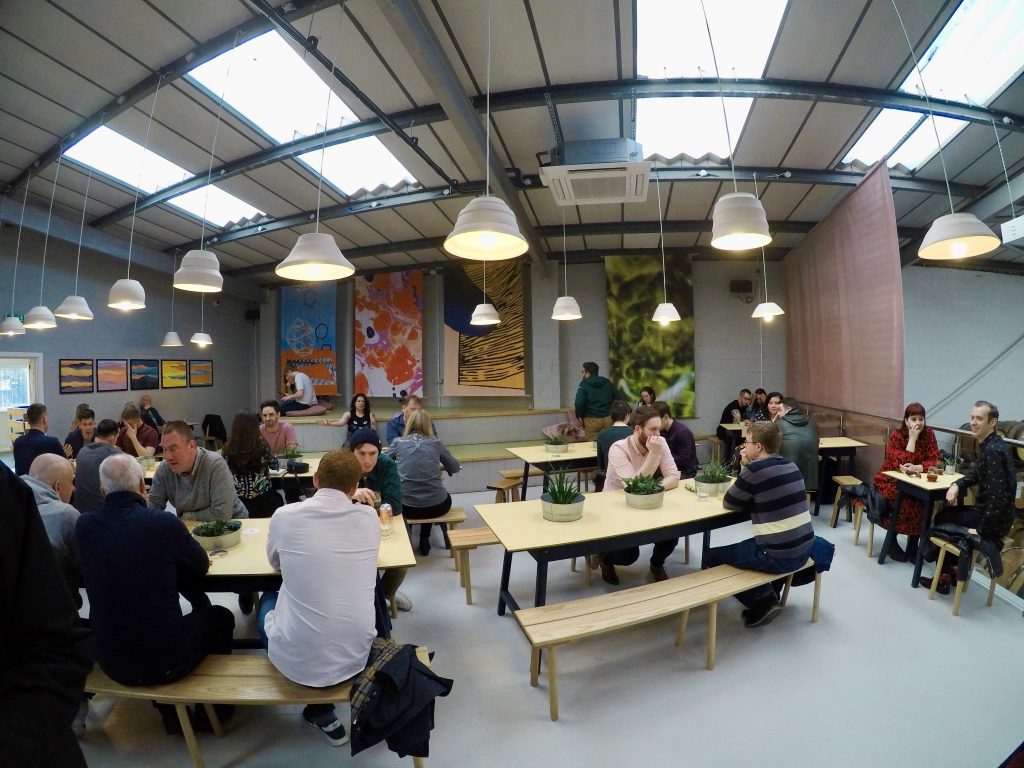 The taproom is located upstairs on a mezzanine level. There's enough seating to cater for even busy days up here. The bar is modern and simple - staying true to Cloudwater's branding. You won't see any beer menu boards behind the bar here, just lines of wooden tap handles and beer menus printed on clipboards.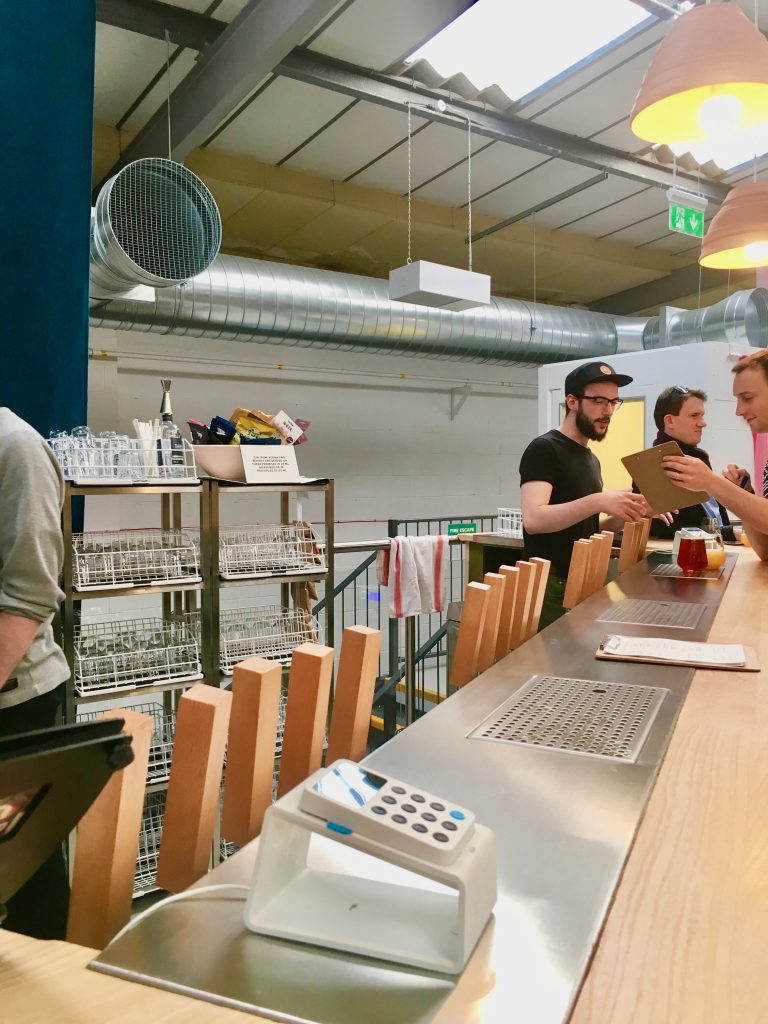 So, what we came here for - to drink beer! First up was Intentionally Positive Affirmation. It's a 6.5% IPA, very piney and juicy. Even better fresh from the source! I also had a little taster of the A•W18 Brewed All Season Small Pale which at only 2.9% was exceptional for such a low ABV beer.
Next, I opted for Everybody Else Is Doing It, a joint effort between Cloudwater, DEYA & Verdant. With all three of those involved, I was expecting greatness, and this did not disappoint! Super hoppy and citrusy but at only 5.5% ABV. I even got this free of charge as it was bottom of the keg, which didn't affect the quality at all surprisingly. Bonus!
Due to only getting a third of the previous I decided on one more before we left. Barry From Finance (great name by the way!) is an 8% thick and juicy banger that tastes like a passionfruit Solero ice cream. I can imagine savouring one of these sat outside in a summer heatwave. Fantastic!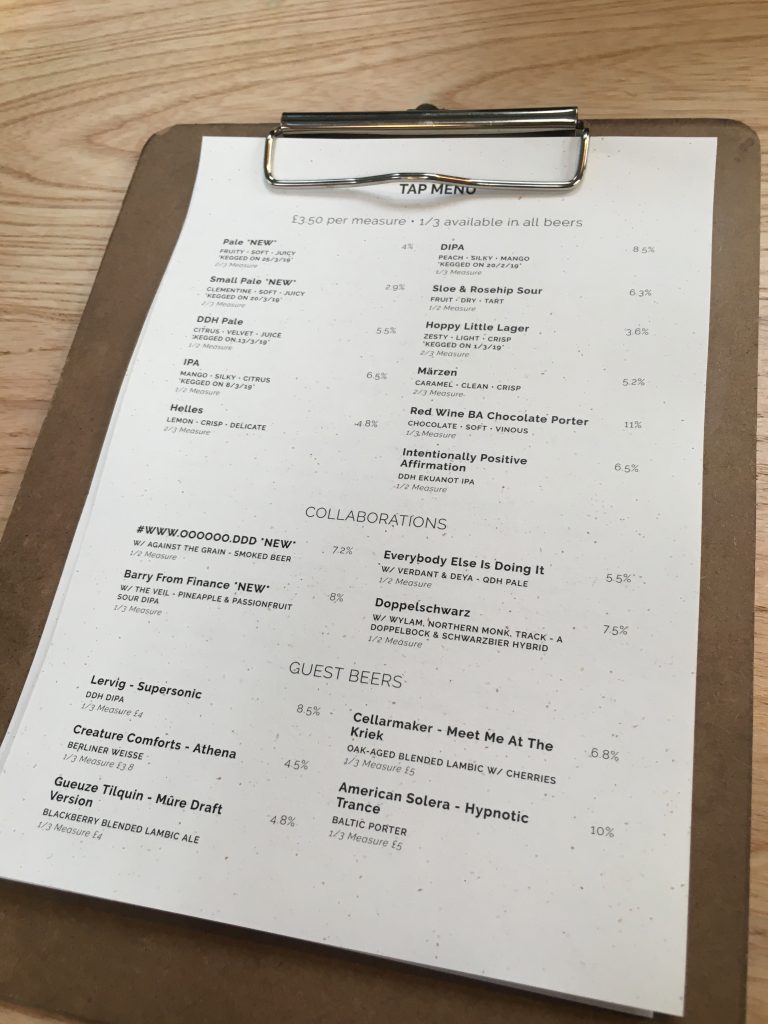 From up here, you get a fantastic view of beers ageing in barrels. The atmosphere is pleasantly chilled, assisted by the ambient background music. We could have stayed all afternoon but had other plans. Maybe next time we'll make a day of it and also check out the other delights in the area such as Track Brewing.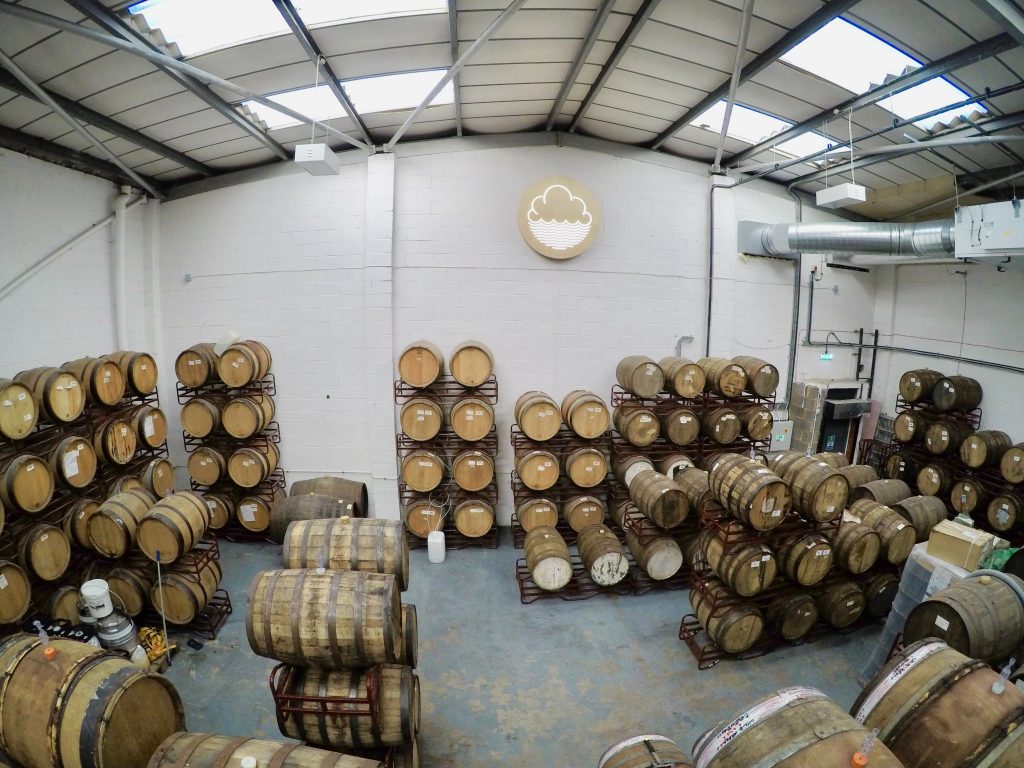 You can see what's on tap before you visit!
We visited Cloudwater's Brewery Tap on 30th March 2019.
---
Cloudwater Brewery Tap
Unit 9 Piccadilly Trading Estate, Manchester, M1 2NP
Sunday—Friday 15:00—22:00
Saturday 10:00—22:00