Leeds Rhino's Rob Burrow launches SEVEN BRO7HERS charity beer
We love reviewing beers here at Leeds Beer, but this one's a little bit special to us Leeds folk...
We were kindly sent some cans of SEVEN BRO7HERS new pilsner, Road Runner. It comes in at 5% ABV and as well as being crisp like you would expect, it also carries some lingering fruity notes. It's a very well-balanced beer.
SEVEN BRO7HERS have partnered with the legendary Rob Burrow and the MND Association for this limited edition release. Rob was unfortunately diagnosed with motor neurone disease in December 2019, and since then has been doing amazing things to raise both awareness and funds in the fight against the disease.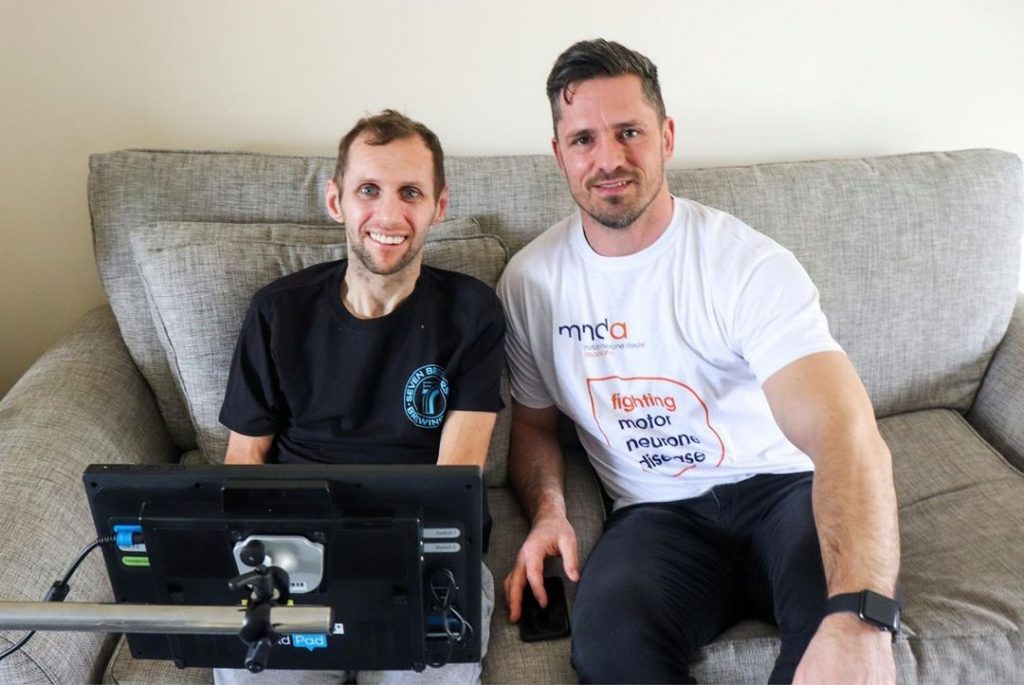 Rob played for Leeds Rhinos his entire 16 year career, winning a total of 8 Super League championships. He was awarded an MBE in the 2021 New Year Honours in recognition for his services to both Rugby League and subsequently the MND community.
Father of three, Rob said: "I'm so proud to have a beer named after me by SEVEN BRO7HERS. The name came from Rugby League commentator Michael Stephenson MBE, he would often refer to me as the 'Road Runner'."
Speaking about his condition, Rob added: "I'm doing okay and feeling good. I'm slowly deteriorating but my head is in a good place, I am always optimistic and feel really good about my future. I'm thrilled that some of the people suffering from MND will be able to benefit from the proceeds of this beer."
Nathan McAvoy of SEVEN BRO7HERS used to play Rugby League with Rob and was keen to do something to raise funds for the charity, saying: "To us Rob is one in seven million, an amazing player and family man, doing a fantastic job to raise awareness in the fight against this awful disease. It has been an honour to collaborate with Rob to bring to life his sporting legacy on the can."
The can, featuring Rob's signature, plays homage to his famous number seven position, as well as the MND charity colours. The proceeds from sales of Road Runner will go to the MND Association to help them continue their fantastic work to support people both affected by the disease and to work for a world free from MND.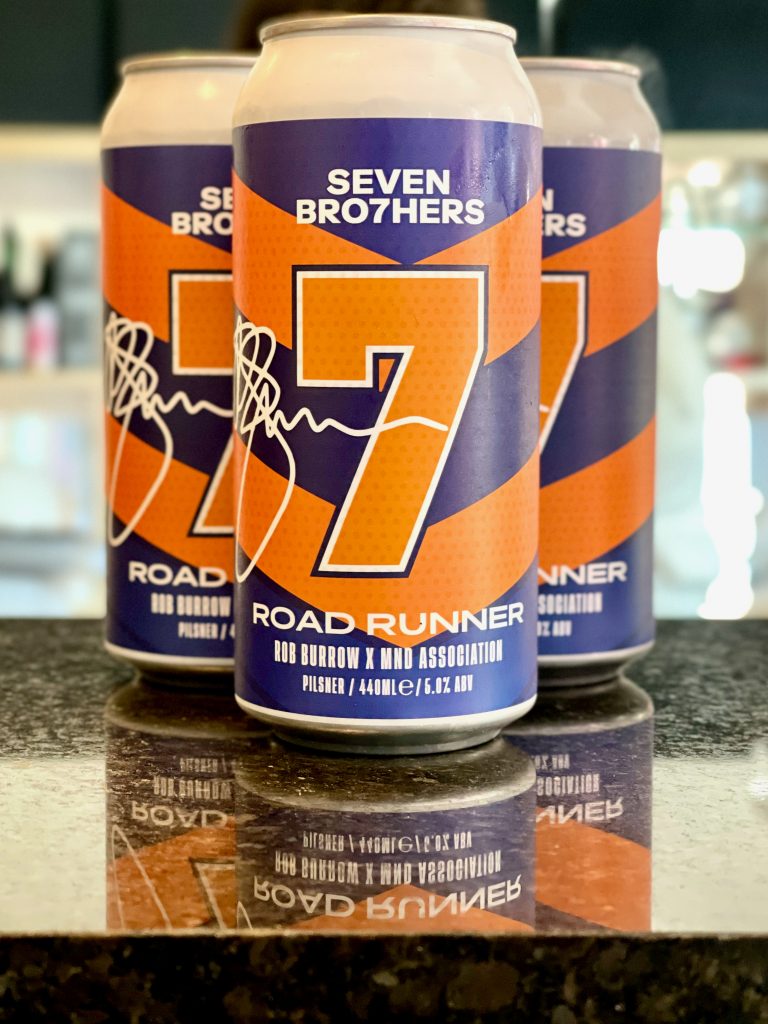 The beer is available to purchase now via the SEVEN BRO7HERS webshop priced at £18 for a 440ml 6-pack. SEVEN BRO7HERS will be donating all of the profits from the beer to the MND Association.
You can donate to the MND Association at https://www.mndassociation.org/get-involved/donations/rob-burrow/
For the full interview with Rob and Nathan head over to https://www.sevenbro7hers.com/roadrunner/
SEVEN BRO7HERS are a brewery based in Salford. Big thanks again for kindly sending us these samples! 👌🏻