Hello Springwell! The new home of North
We're well aware that Springwell opened a while back (and fair play for opening a huge new brewery in the middle of a pandemic!), but we finally managed to pay a visit last weekend to check out the new home of North Brewing Co.
Situated just slightly further out of the city centre than their original brewery units, Springwell is a whopping 21,000 sq. ft brewery, taproom and outdoor seating space, perfect for a sunny afternoon like it was when we visited. Bi-folding doors lead you from the bar space inside out to masses of benches for outside drinking. The bar area is almost an exact replica of North City Tap, with the same slanted wood panels and projected drinks menu, only this time with a shiny new brewery attached.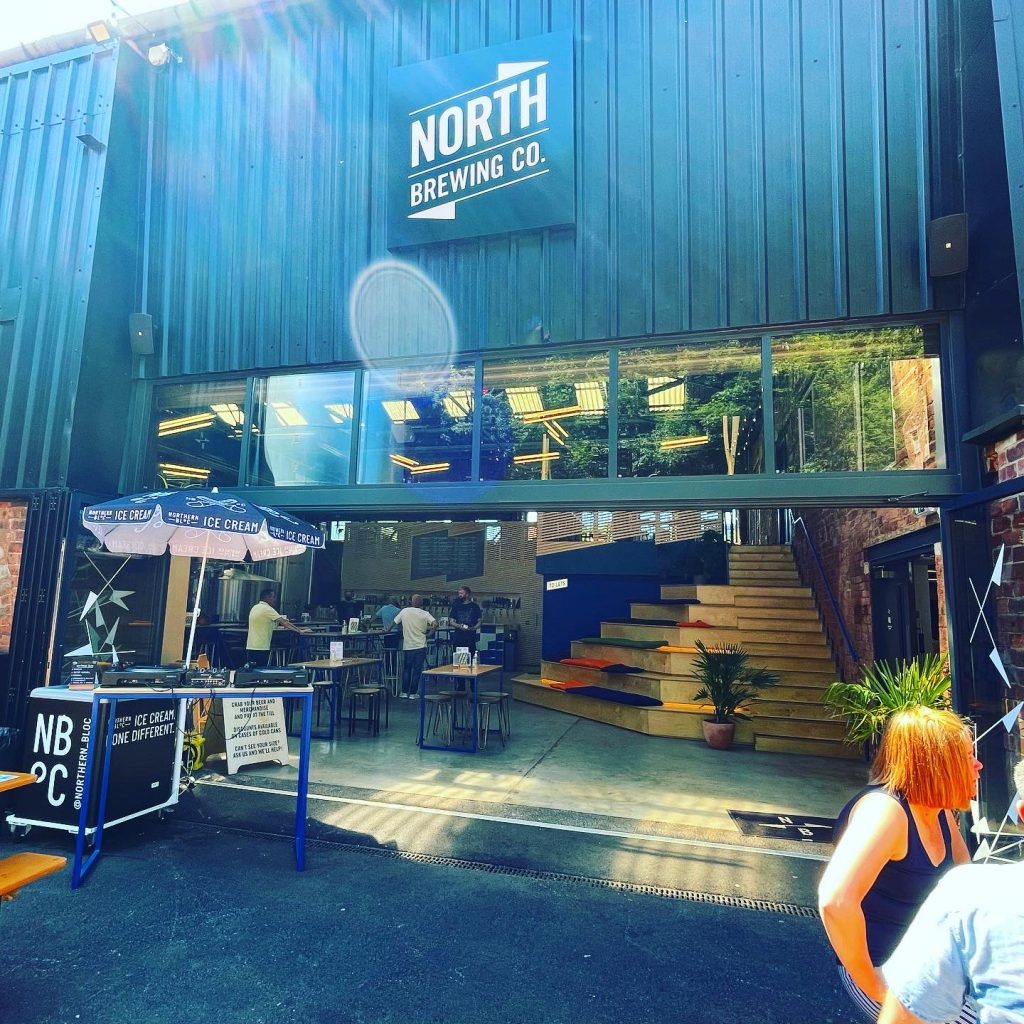 As well as the masses of North beers both on tap and to take away (you can see an up-to-date menu/tap list here) there's also plenty of cocktail options, including Negroni on tap, and the expected soft drink options. We started with a Piñata, obviously a cracking choice to complement the afternoon heat!️
Aside from the fantastic choice of fresh beer, food options are nicely covered too, with on-site shipping containers from North City Tap regulars Little Bao Boy and recently Kerbside Kids dishing out amazing selections, primarily burgers, but also with vegan options.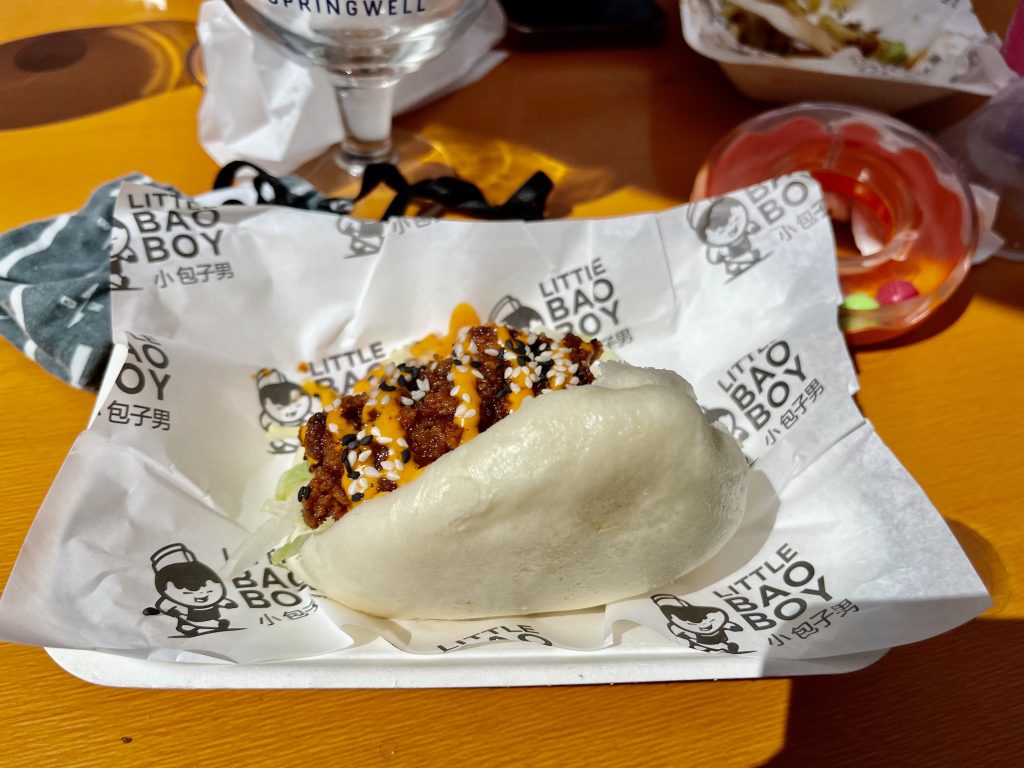 We arrived around 1pm on a Saturday, and it was nicely filled with people both inside and out. Later on however almost every outdoor table was taken, however it was an exceptionally sunny day, so you may have more luck walking in on a less hot day. Our booking was initially for three hours, but we asked politely if we could stay a bit longer, which was no issue even though capacity was almost full. Plenty of time to squeeze in some fresh Session Pale on cask! 😍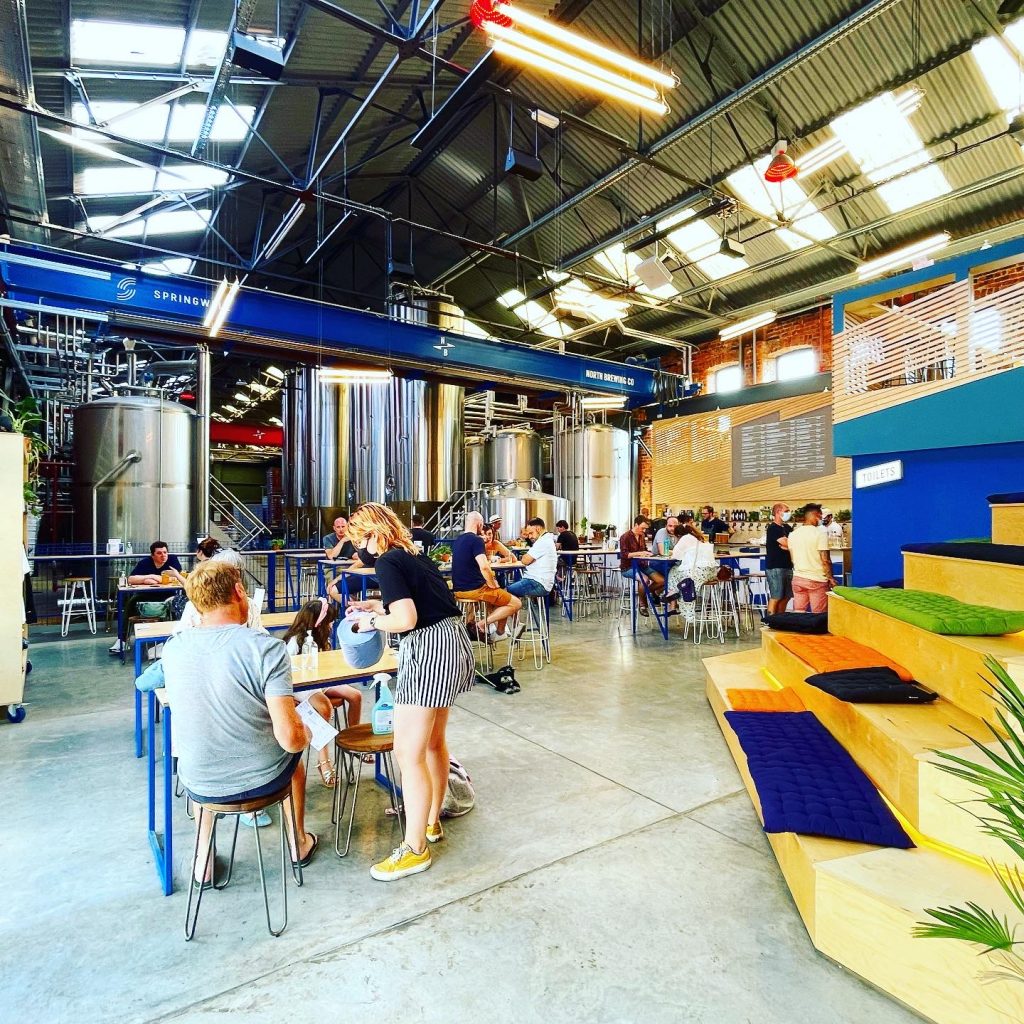 Springwell is also child-friendly, and we had no issues taking a baby, with high chairs available if required.
This is definitely a great spot for an afternoon of boozing! Bring on the next sunny weekend so we can return. 🍻