Saltaire Brewery Tour and Tasting
We're starting 2020 as we mean to go on, with our first brewery tour of the new decade! Situated right between the River Aire and the Leeds Liverpool Canal is Saltaire Brewery - another of the fairly local breweries outside of Leeds.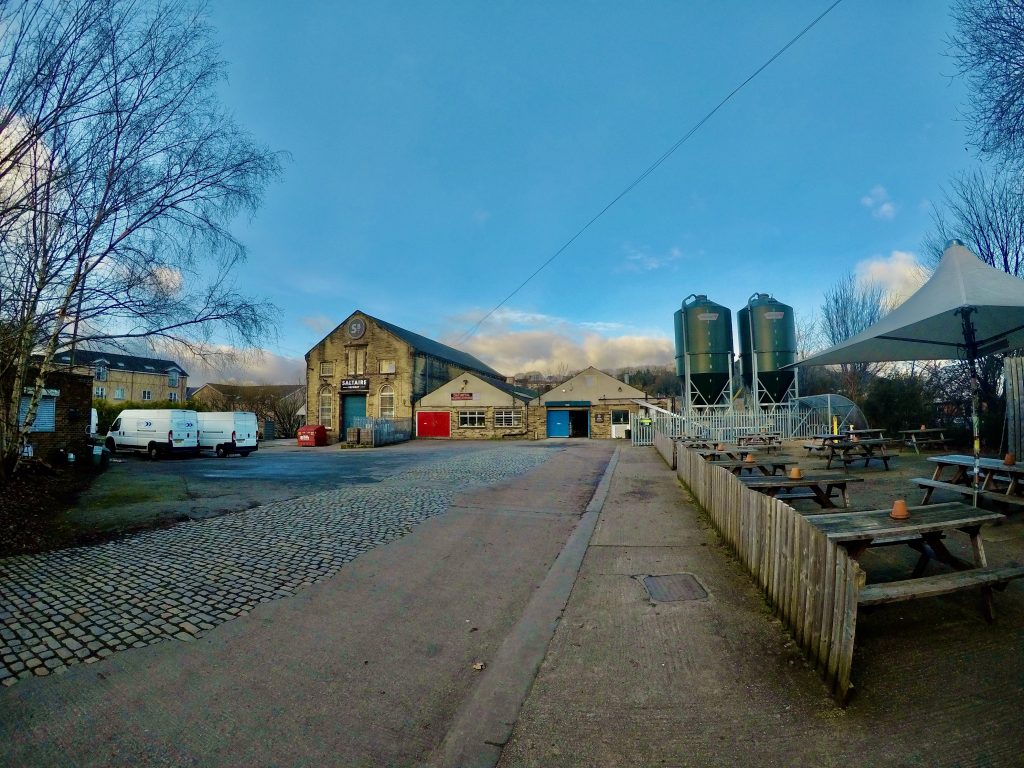 Saltaire Brewery was founded back in 2003 when owner Tony Gartland met an industrial chemist - Derek Todd, who was working at BrewLab in Newcastle. Since then the brewery has gone on to produce more than 5 million pints of beer per year.
The brewery tour costs £12 per person, which is very reasonable considering the tour is very informative, and the fact you also get a flight board of beer at the end. We only had four people on our tour in total, although bearing in mind we've just had Christmas and most people are partaking in #dryjanuary, this wasn't totally unexpected.
Before the tour began we had a quick drink in the taproom, which is in a separate building right near the entrance of the grounds of the brewery. We were then greeted by our tour leader and one of the new brewers from Saltaire.
Our tour began in the old part of the brewery, which now hosts regular Beer Club events. Now housing 4 cask conditioning tanks, we got a comprehensive history of the building's previous uses, including once being used as a boathouse. There's even the original cranes and pulleys still hovering under the roof, which were restored as part of the renovation of the building.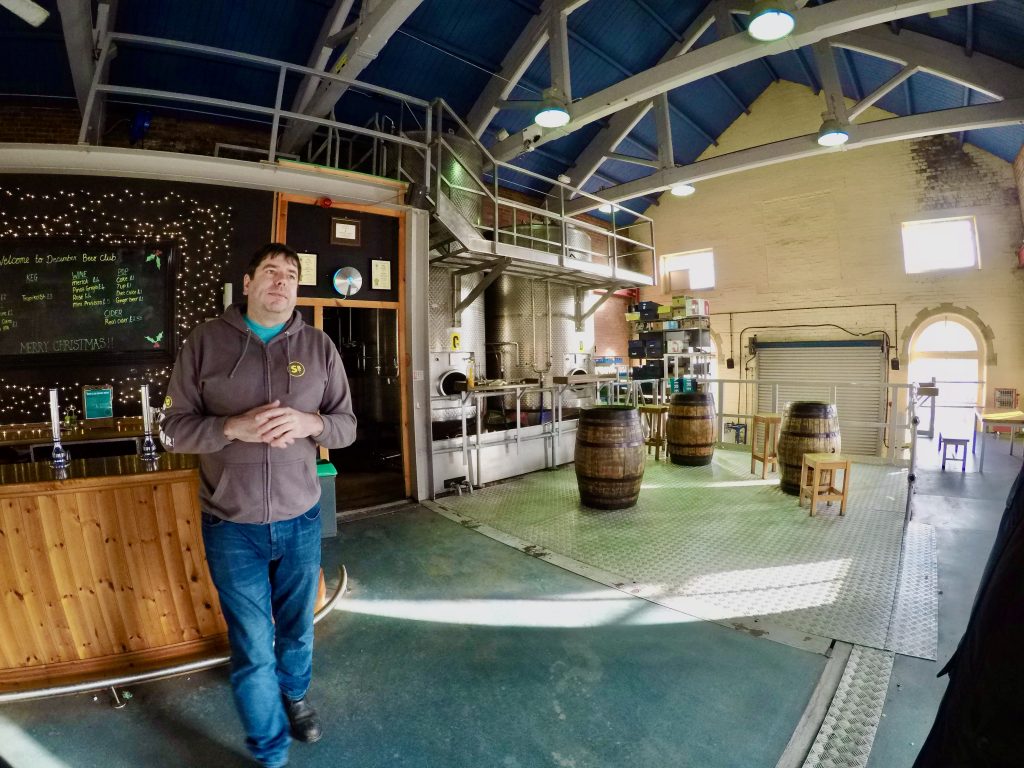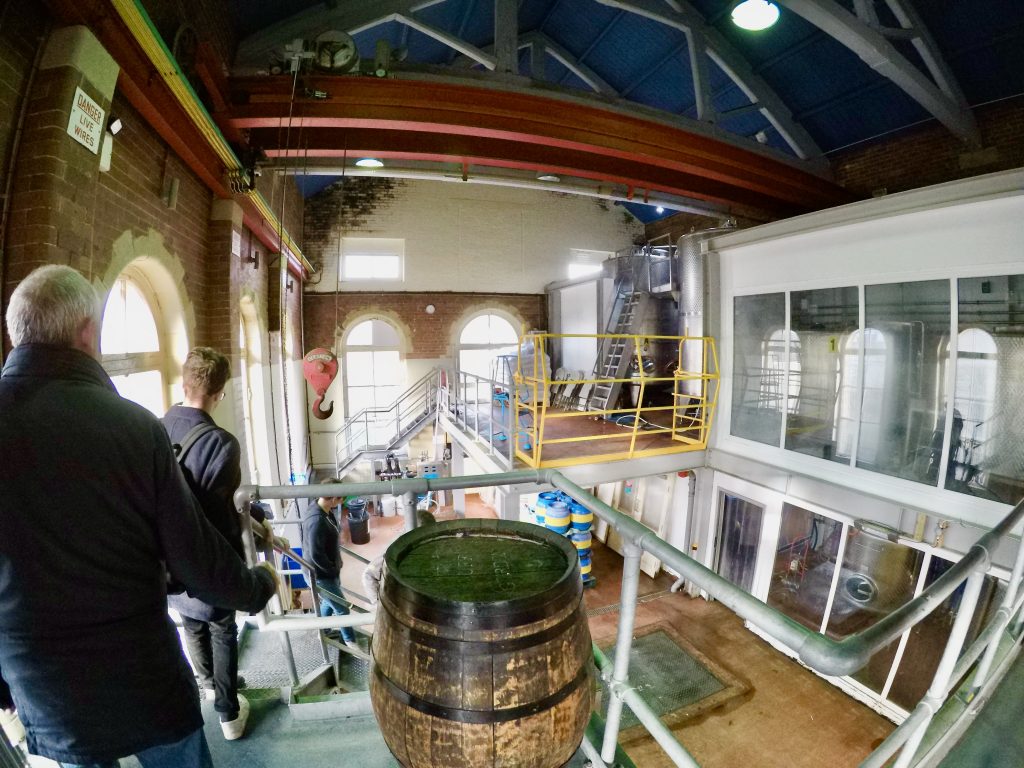 Next door but one is the unit containing the actual modern brewing facility. First, we entered into the malt room and were briefed on malt and hop pairings, even getting to sample some of the raw ingredients that go into making the beer. Next, heading downstairs past the Moeschle brew kit we were told more about how the beer process happens. The tour was informative and not rushed - it felt like our tour guide was passionate about giving us the full story behind Saltaire and its origins.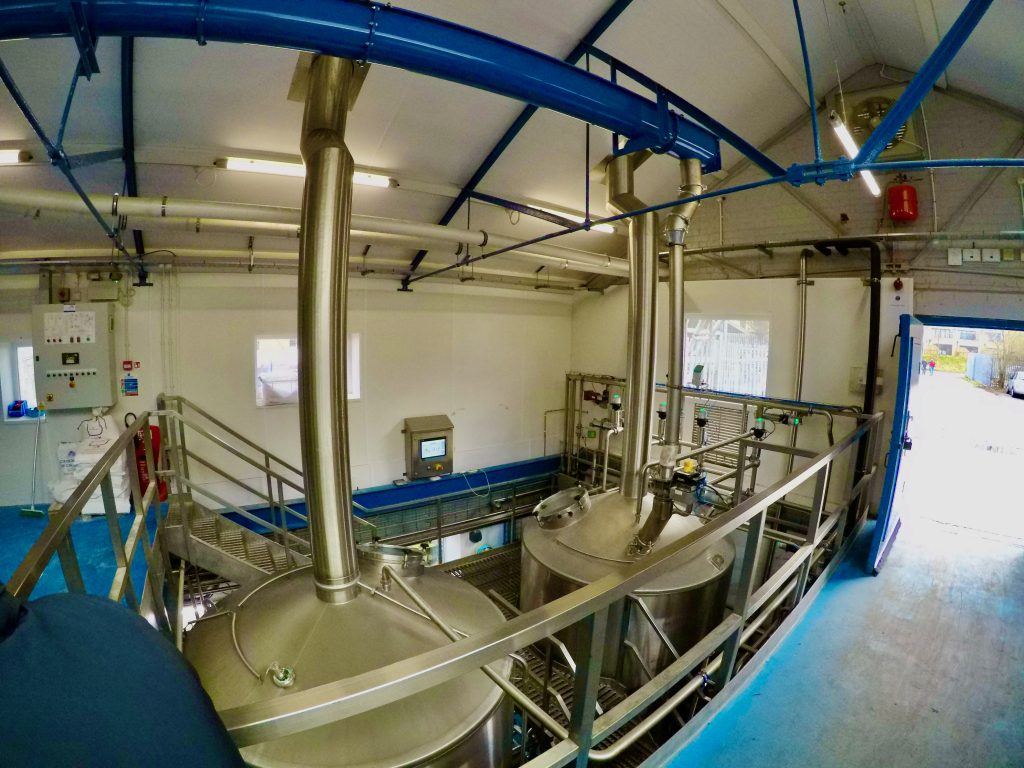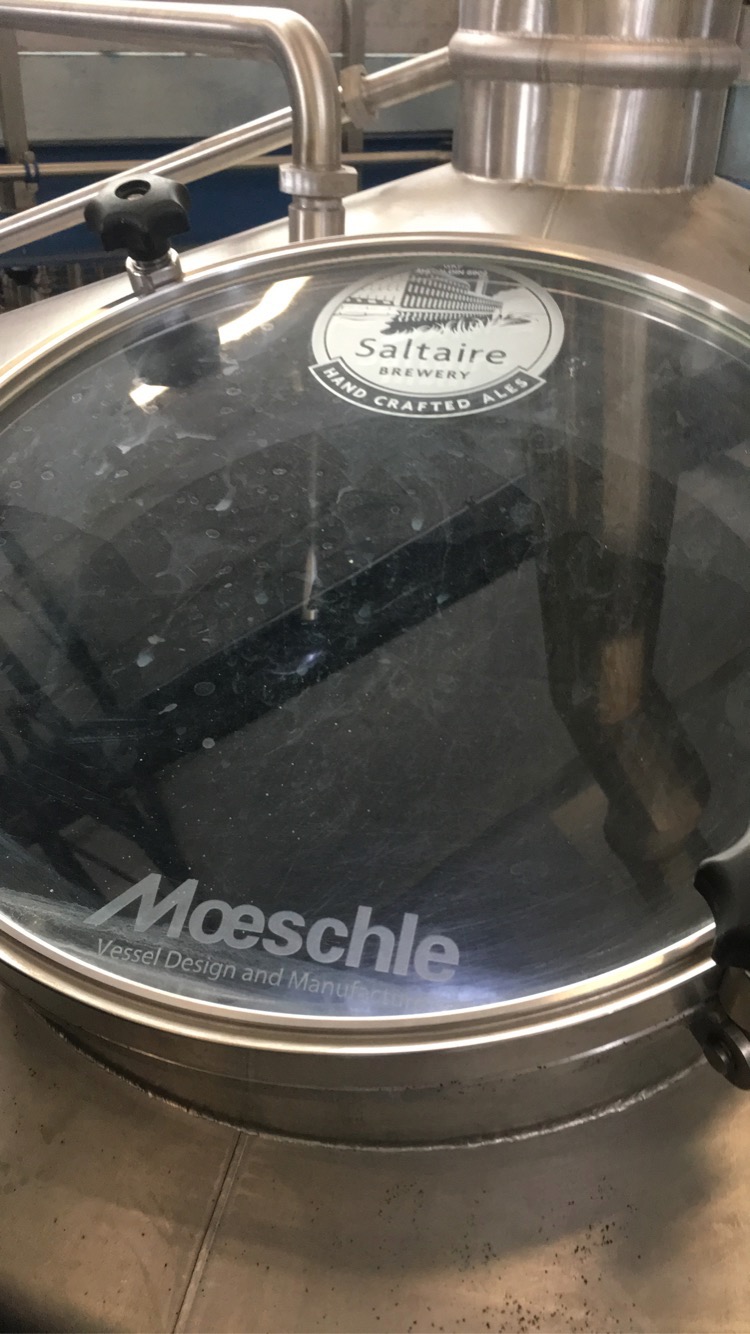 The brewery also recently opened its own bottling plant on-site, which also offers contract brewing and packaging services to other breweries, and can bottle up to 100,000 units per week.
We finished the tour downstairs outside the yeast room, where we were told how many generations of yeast can be used before the whole cycle starts again, and how each brewery crafts its own yeast for their well-known and distinctive tastes. We were invited to ask any questions we had before heading back to the taproom for our flights of beer.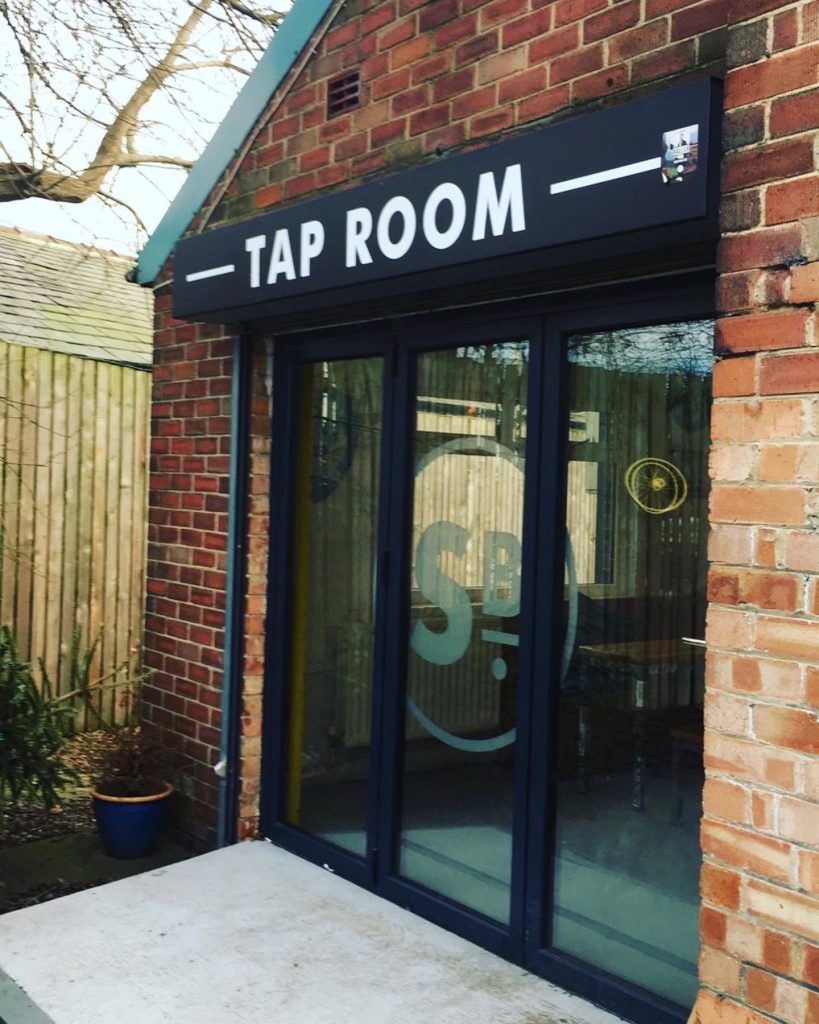 Back in the taproom, it was time to choose some beers to sample. First up, Blonde by Saltaire themselves. Quite obviously a blonde ale. Soft malt flavours and Bohemian Saaz hops for a subtle spice kick at the end (3.7/5 rating). Secondly, I tried a South Island, and with it being a new-world pale it was more up my street. Ever so slightly fruity thanks to the Nelson Sauvin hops (3.9/5 rating). Next was a Tropikolsch (again, the style being obvious by the name) which is a collab between Saltaire and Wishbone. It was actually a lot better than I was expecting it to be, and it definitely was 'tropik' with hints of pineapple and passion fruit (4/5 rating). Last but not least was a Velocity, a sessionable IPA. Once again showing how Saltaire are embracing the modern-day styles, it was light and refreshing (3.9/5 rating).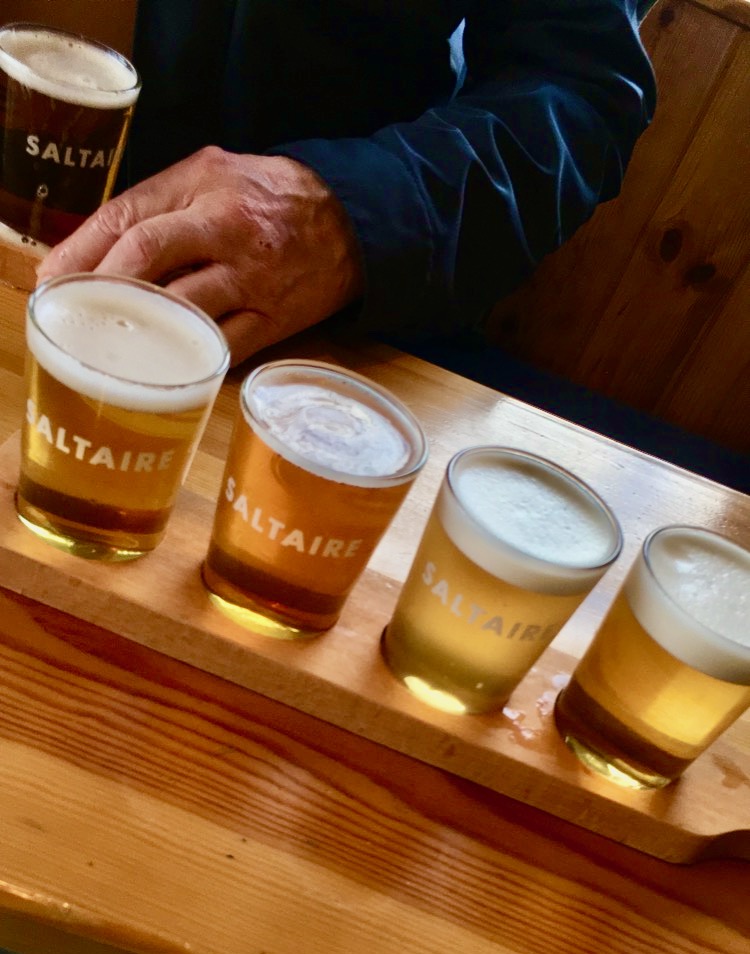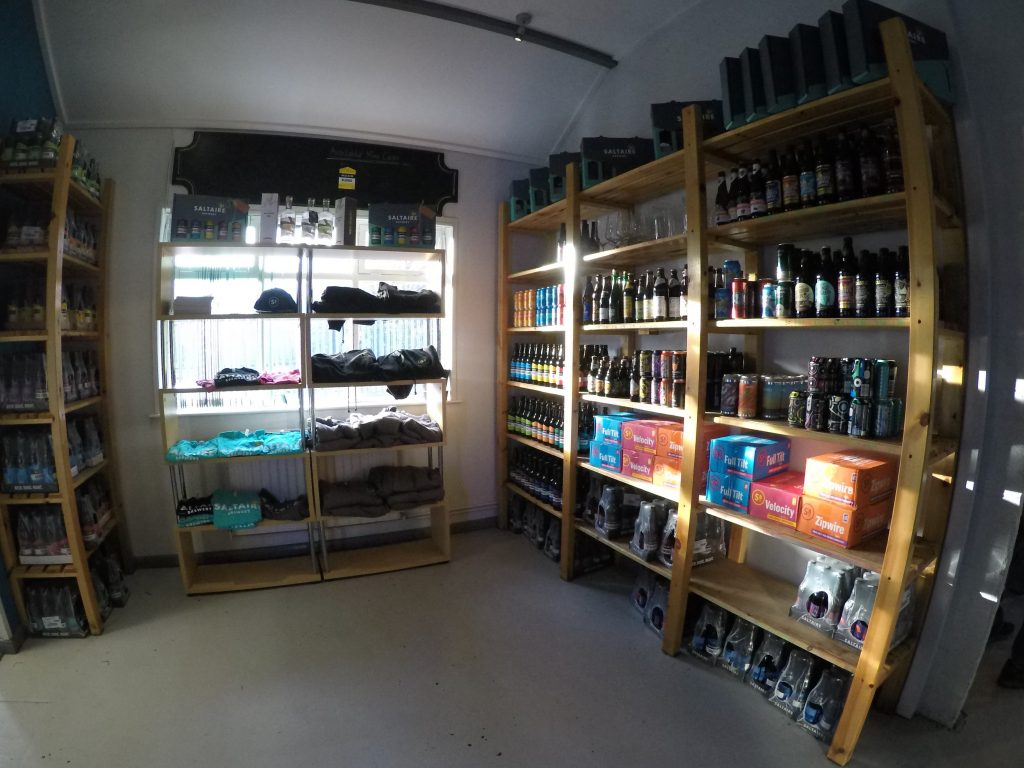 So there we have it, the first brewery tour of the year and the decade. Very good value for money, very informative and very good beers at the end. I even took home a box of five bottles for my stash at home. There was a decent selection to choose from, including from other breweries, but I stuck with all Saltaire. They also stock a great range of branded merchandise.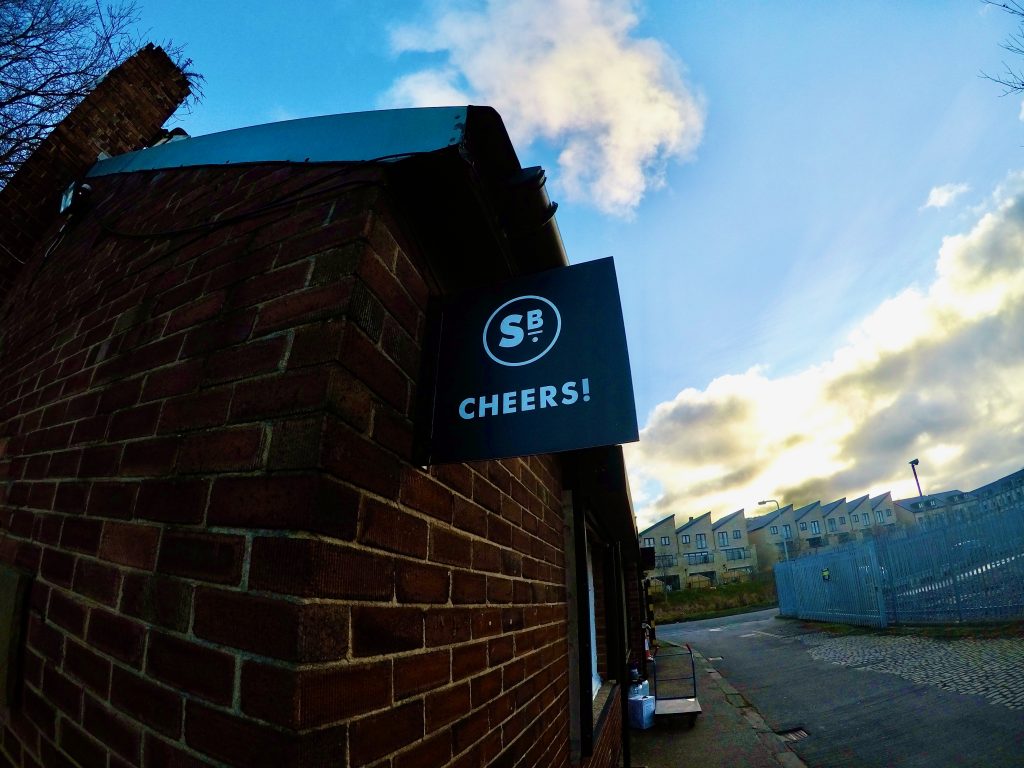 We visited Saltaire Brewery on the 4th January 2020.