Don't Call It A Comeback - Sierra Nevada returns to The North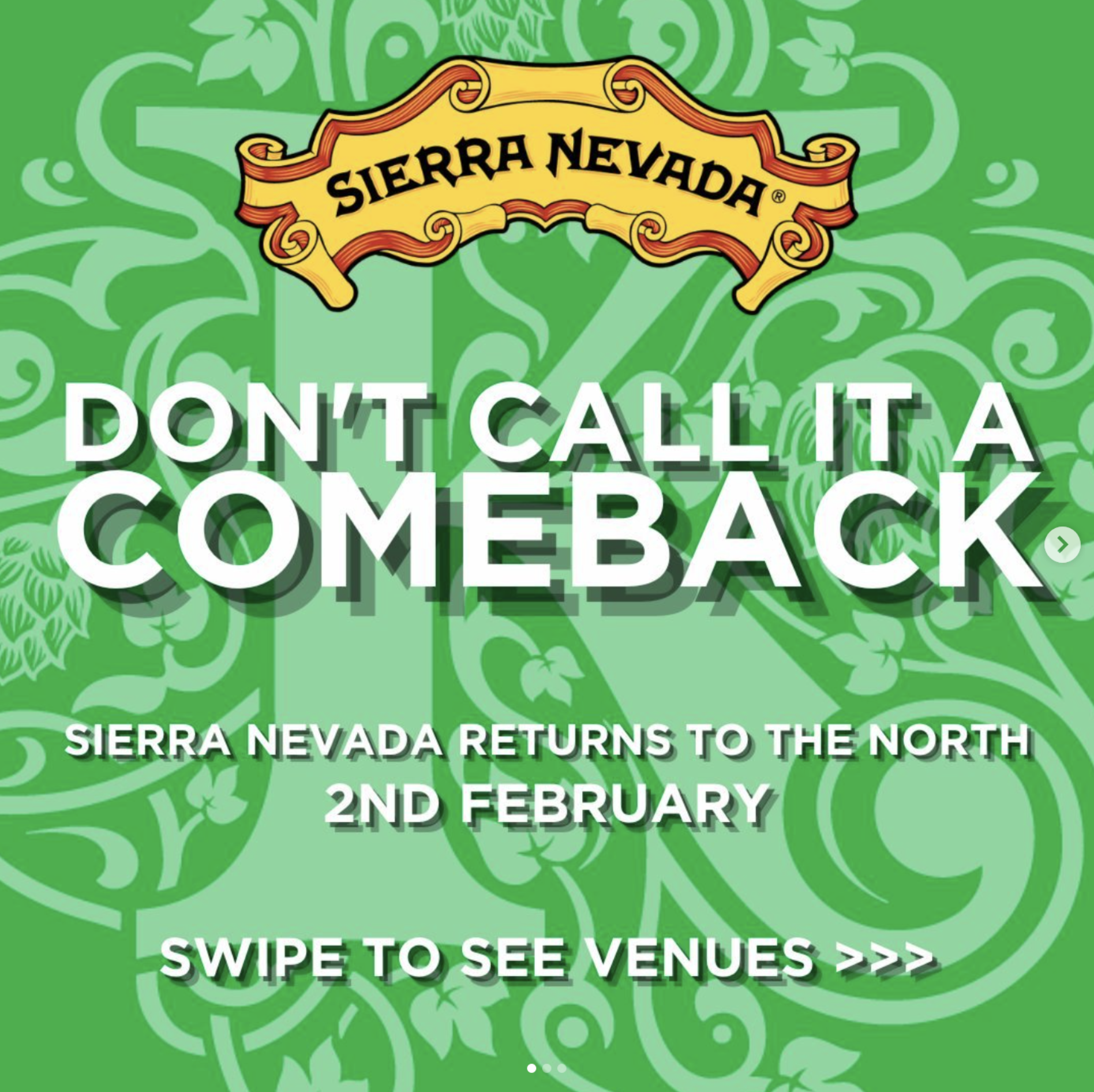 On Thursday 2nd February at 5:00pm multiple venues across Leeds and the north will be pouring kegs of Sierra Nevada beers exclusively imported from the US with the help of Kirkstall Brewery.
While most of us will be familiar with Sierra Nevada beers in the supermarkets, it's very rare to get fresh kegs of the stuff. The last similar event was back in October 2022 when we received some rare cask single hop pale beers (again with the help of Kirkstall Brewery) which proved to be very popular.
We expect venues to be pouring draught fresh Pale Ale and Torpedo Extra IPA. Full list of venues pouring the beers:
Leeds & nearby
Other Venues In The North