Nosferatu Craft Beer Shop - Sofia, Bulgaria
Whilst on a recent skiing holiday in Bulgaria we spent our final day in the capital city of Sofia. Obviously this was an excuse to hunt down some craft beer, especially from some local breweries since I haven't encountered much Bulgarian beer back home in the UK.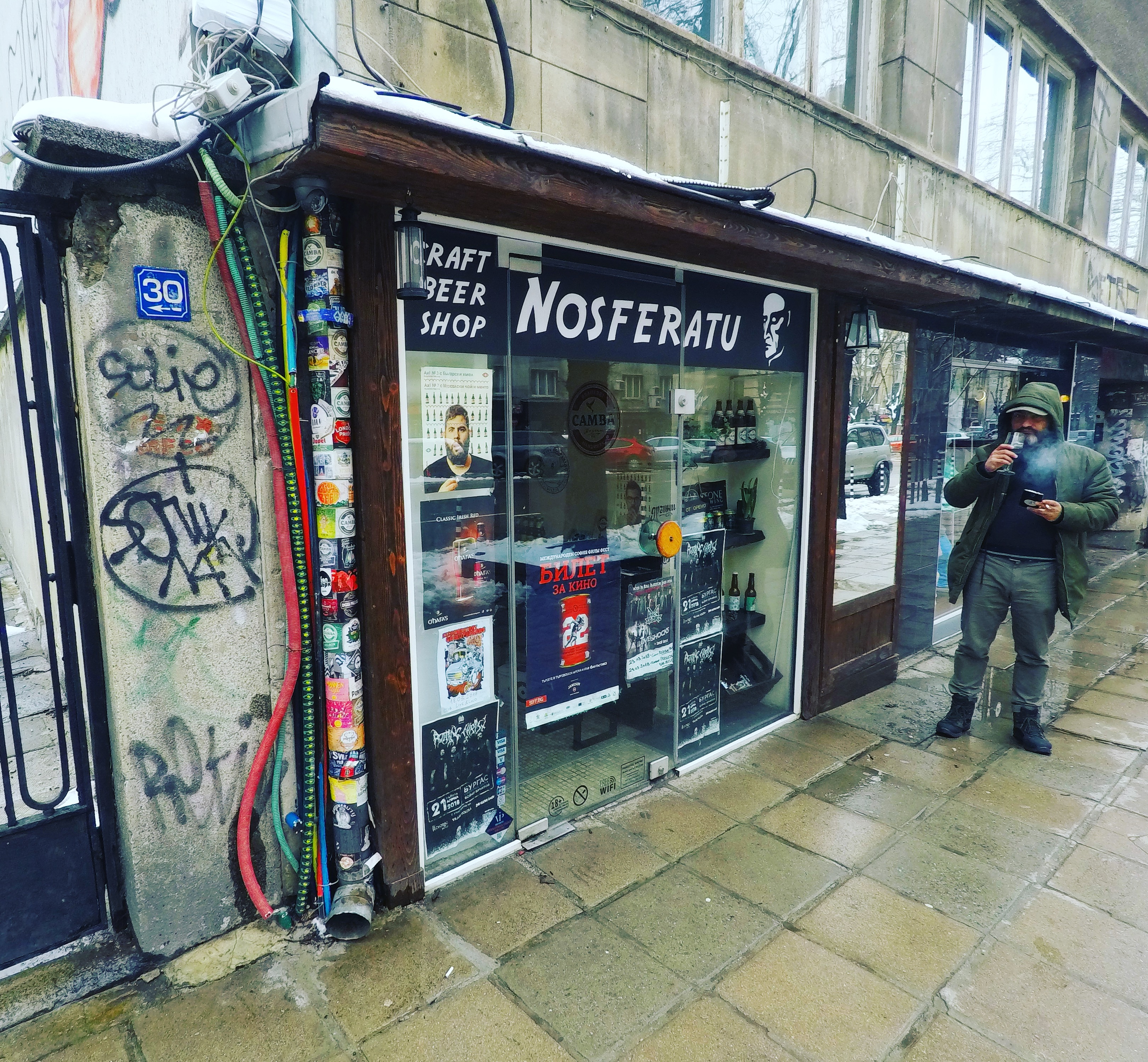 A quick Google highlighted we needed to check out a place called KANAAL, but unfortunately it didn't open until 5:30pm and our time was limited in Sofia before catching our flight home. This was slightly disappointing since it is an Untappd verified venue and their beer menus looked AMAZING, with some ridiculously rare and hard-to-find beers present. Next time perhaps...
Anyway... we eventually managed to track down Nosferatu instead - having perhaps the most non-bar look to the outside of a place I've ever seen on my travels. It looked more like a salon than a bar! Once inside however you're greeted with a wall of bottles and cans. I immediately spotted a bottle of K:rlek Pale Ale 2017 by Mikkeller. At 6,90 BGN (~£3) a bottle I knew immediately this was going to be a great little place.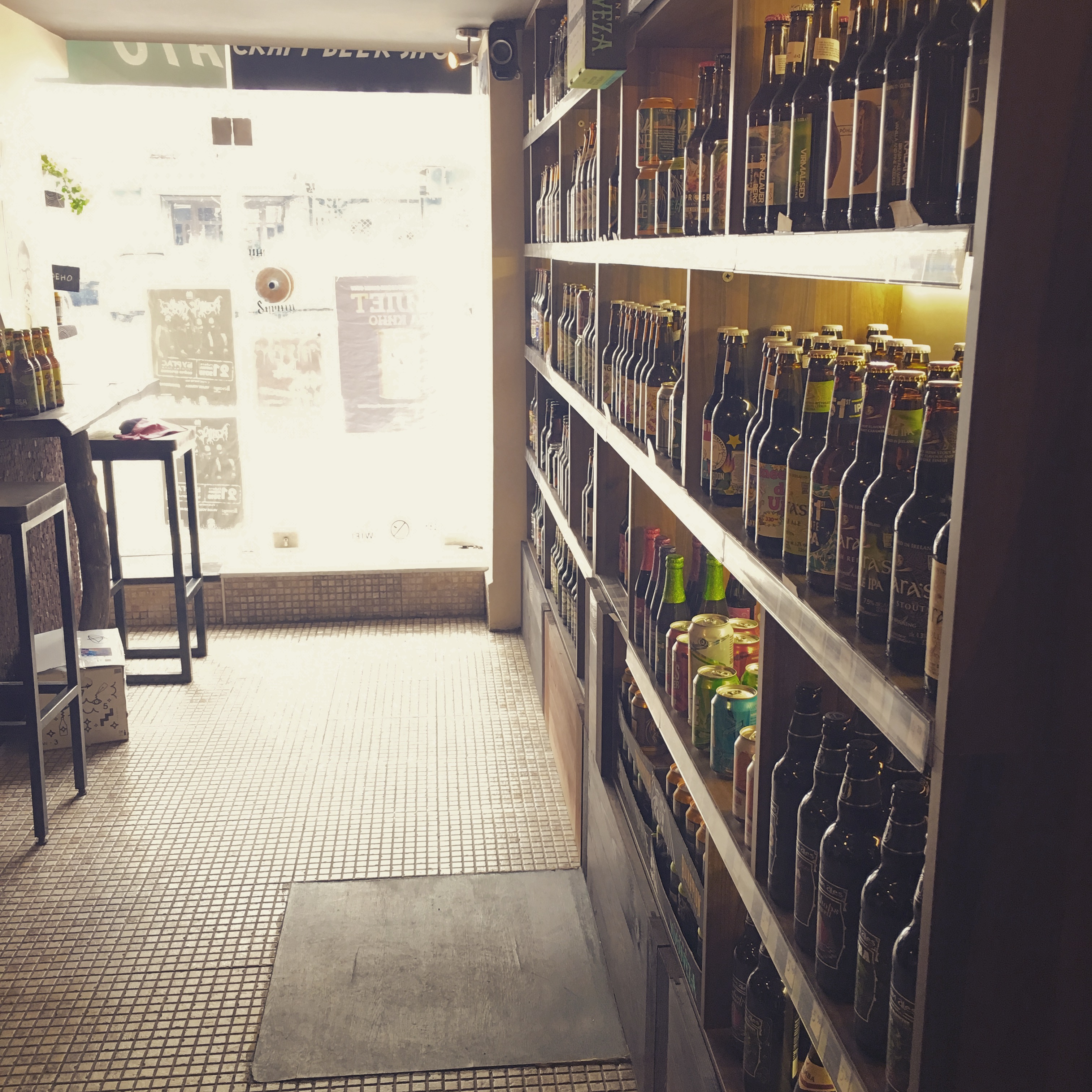 As well as some familiar breweries on offer (Fourpure, O'Hara's, and even fairly Leeds-local Thornbridge!) the range was more focused on Bulgarian and Dutch breweries. The bar also has draught on offer, so after a long look at the bottle and can offerings I settled on a lively glass of Glarus Pale Ale straight from the tap (and yes, it took about 5 attempts to pour since it was so frothy!).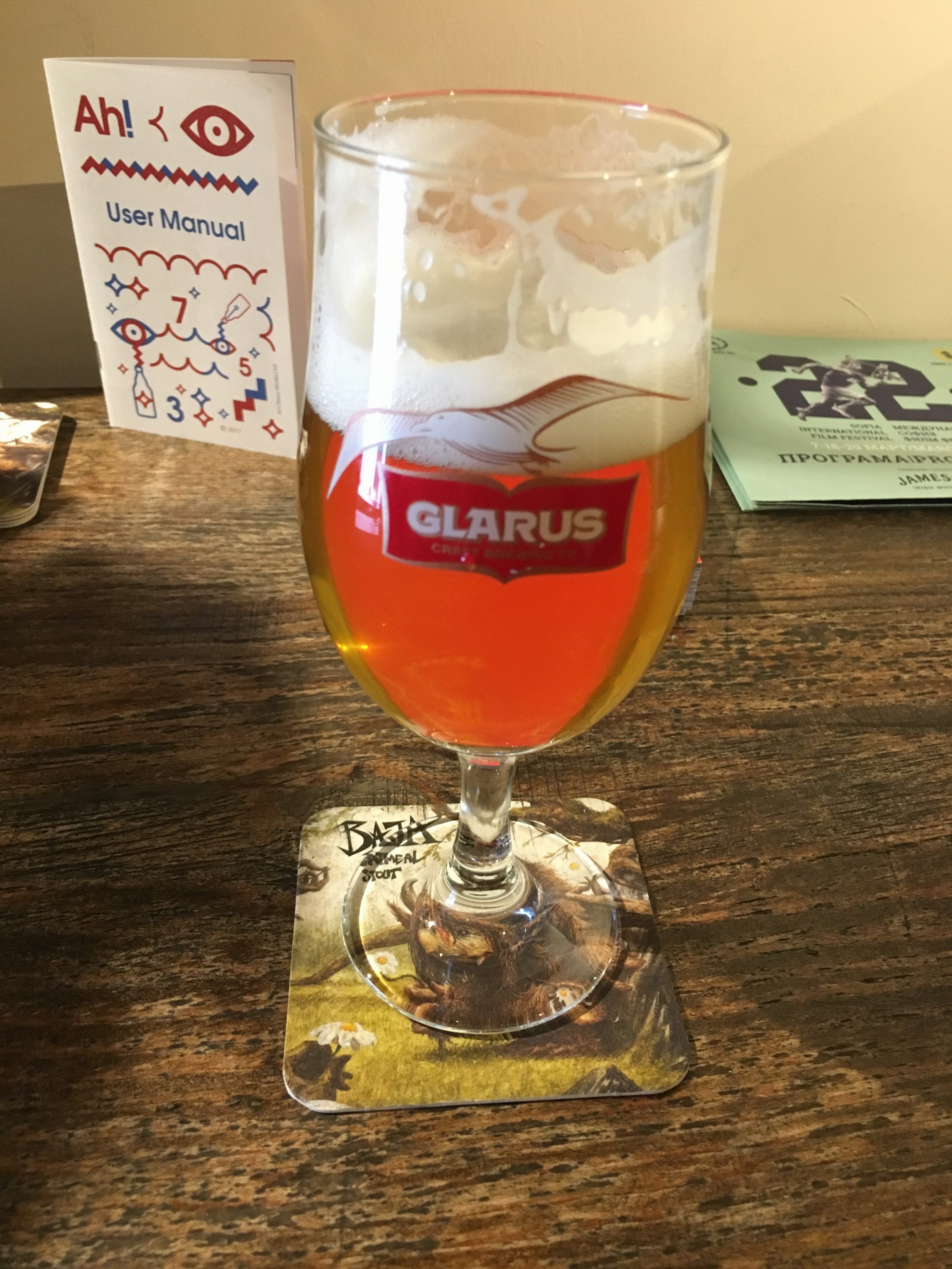 For just 2 BGN (~90 pence! 😯) for a 300ml pour this was an absolute bargain! I'm becoming extremely jealous of how cheap Sofia is, and it's no different on the craft beer front either. A 4/5 for me on Untappd for this one.
Next up I decided to get back over to the bottles. I wasn't planning on letting that Mikkeller go! It was the last one and the haziest looking beer in there (my personal fave, by the way). This was purely for taking back to the UK though. For drinking in purposes next I went for the Tropikalia IPA by White Stork Beer Co. (much like the Glarus, another Bulgarian brewery). Once again it was cheap at just over £2 for a bottle. Tropical it was indeed! The flavour was epic, and it was rammed full of sediment also which I don't find a bad thing with these sorts of beers. Scoring a 4.5/5 on Untappd, this one was starting to get me going at the 7% mark...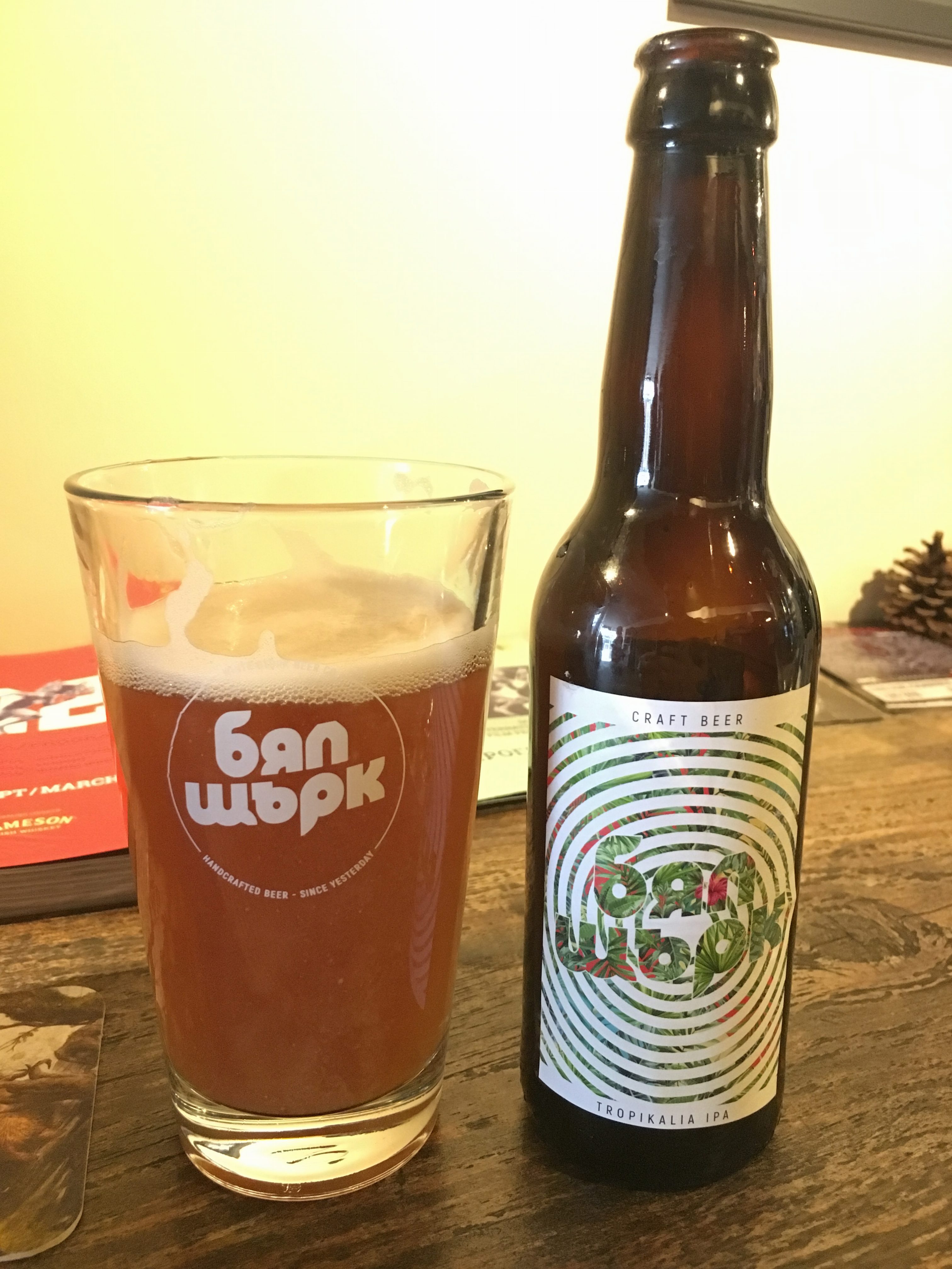 Other samplings were O'Hara's Irish Red on draught, also 4/5 on Untappd, and the most mind-blowing of the day, the straightforwardly named White Stout, again by White Stork Beer Co. - my first ever white stout which was quite literally mind-blowing, especially at 9% ABV! (Rated 3.75/5 on Untappd).
I also purchased two more bottles aside from the Mikkeller to take home in my case - No6 Funky Janky by Ah! Brew Works, and Hoi Dit Is Hop (Citra) by Het Uiltje. I'll review these when I crack them open shortly... 😉
All in all, I wasn't disappointed when I'd left. The girl who was serving us was super knowledgeable about what we'd bought and what we should try (as well as speaking better English than my shameful Bulgarian...). I even picked up yet more glassware which was bubblewrapped for me for the flight back home. A great way to spend some time in Sofia!
наздраве!
Update: My craft beers and glassware did return safely back in Manchester after some expert packing...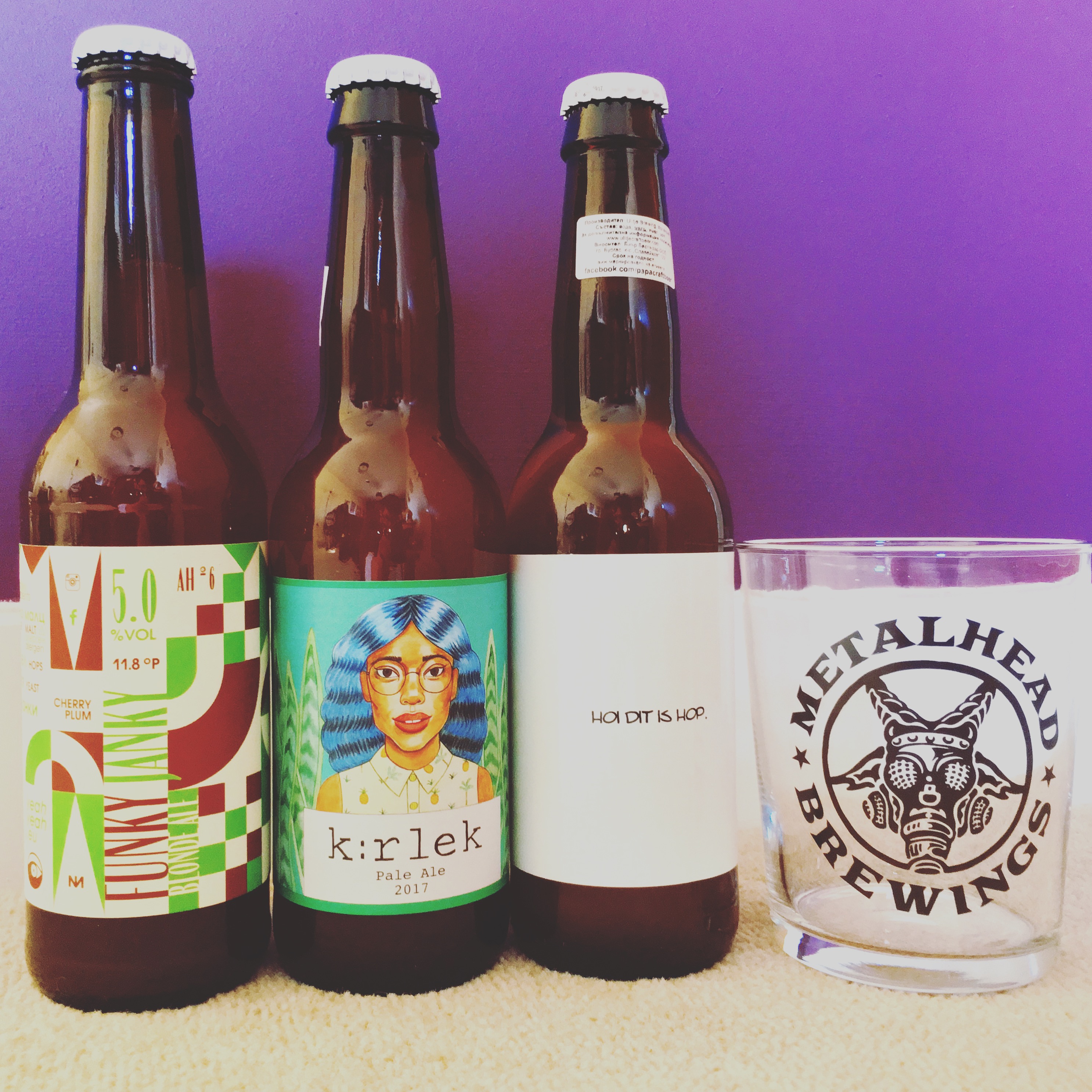 The K:rlek (2017) by Mikkeller was a superb purchase, getting a much deserved 4.75/5 on Untappd.
We visited Nosferatu Craft Beer Shop on the 24th March 2018.
Nosferatu Craft Beer Shop
📍 bul. "Patriarh Evtimiy" 28, 1000 Sofia Center, Sofia, Bulgaria
🕒 10am - 10pm daily
📞 +359 89 331 1306