Amity Brew Co Launches Crowdfunding Drive
Leeds-based craft brewery and taproom has launched a crowdfunding drive in order to support its expansion plans.
Amity Brew Co was launched during the middle of the pandemic and is home to a 2500 sq ft brewery with an onsite taproom plus a lovely beer terrace located in the Festoon Rooms within Sunny Bank Mills in Farsley.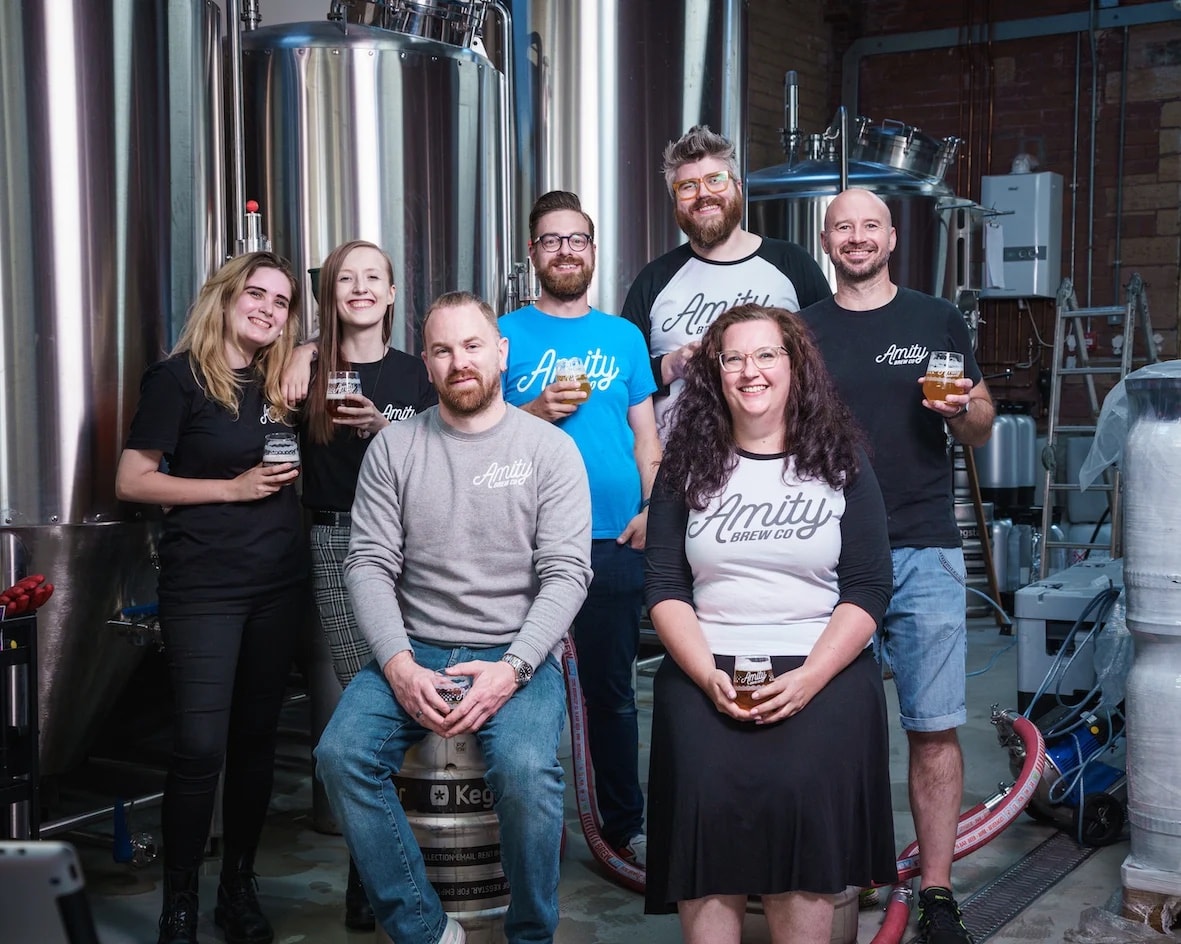 Amity is appealing for extra funds to expand into some additional space within the mill and launch the Amity Brew Co's Spinning Mill Barrel Project which see the brewers experimenting with barrel ageing in rum, whiskey and port barrels to create some new and bold beers.
The funds are also being earmarked for extra brewery equipment including a 10 hectolitre (HL) tank to increase current capacity and improvements to the outdoor area.
The crowdfunding campaign has been live just over 48 hours and has already hit its £15,000 target. If you want to get involved, the campaign is still funding until 11th March and has many donation levels with associated awards ranging form £30 up to £2000.
We are beer geeks at heart and have been involved in the UK craft beer scene since it exploded, so we produce a blend of core classics and exciting boundary pushing beer that we would want to drink ourselves.

Everyone who donates will become part of our #Famity - and gets 10% off in our taproom and online shop FOR LIFE!

Russ Clarke, Founder & Director of Amity Brew Co
You can check out more information about the crowdfunder here: